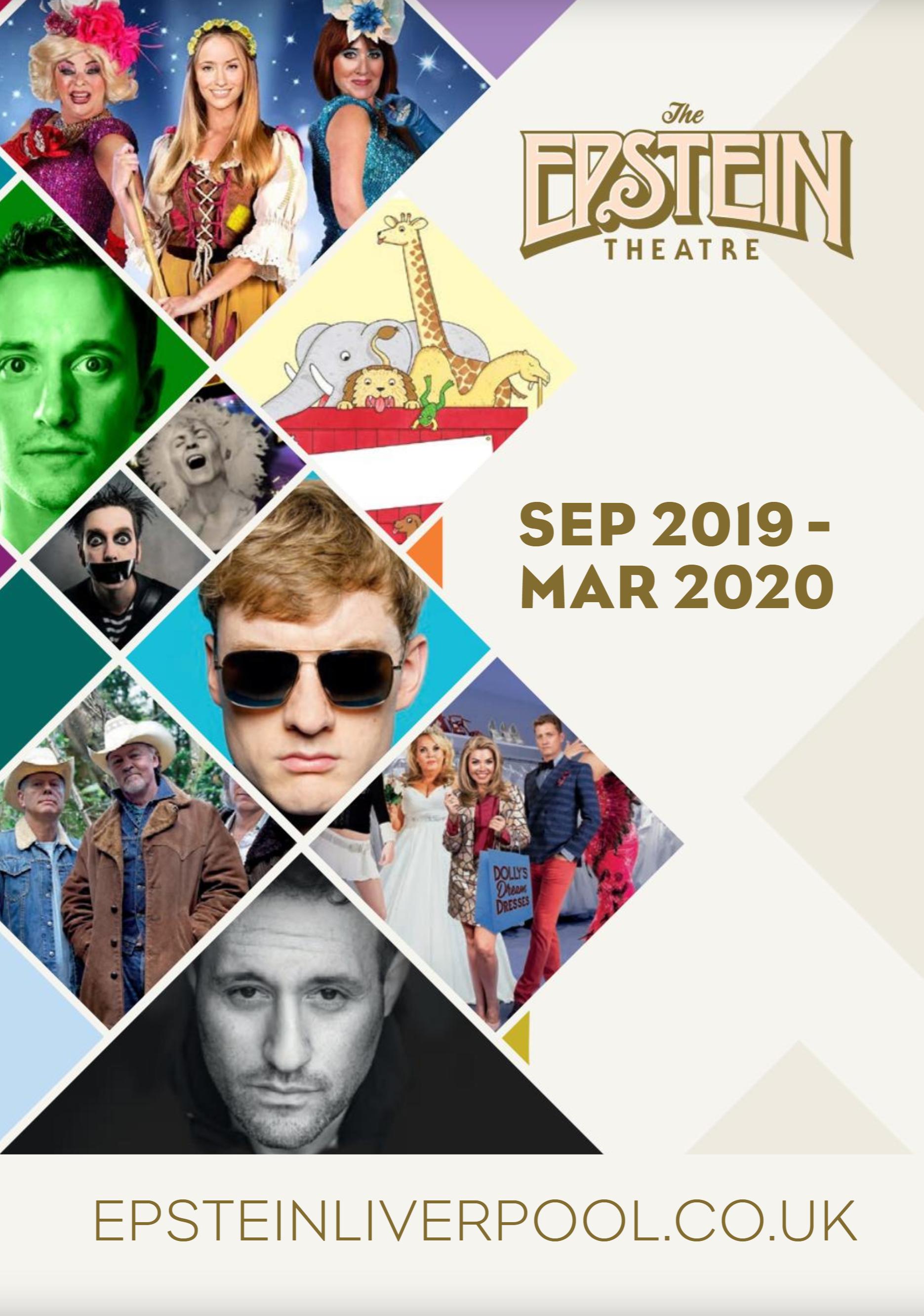 The Epstein
85 Hanover Street, Liverpool, L1 3DZ
★ To book tickets please visit
epsteinliverpool.co.uk
★
Season Brochure
Our Lady of Blundellsands
Friday 6 - Saturday 28 March 2020
Everyman Theatre
Have you heard? Our Lady of Blundellsands is a hilariously twisted comic drama written for the Everyman by Jonathan Harvey, award-winning creator of Gimme Gimme Gimme and Beautiful Thing. Lovingly directed by Nick Bagnall, it's about families and fantasies, honesty and lies – and about how heartbreaking great comedy can be.
It's no secret that Sylvie is unravelling. Frozen in time in her Blundellsands house, she inhabits a fantasy world that never was. Garnet, her sister, is older and wiser – and wearier, with her shopping lists and tired love. She's always fanned the flames of Sylvie's fantasies. Because if she didn't… who knows where they'd both end up?
But now the whole family's up in Liverpool for a birthday, and Garnet's got a secret of her own to pass on. There'll be a party… but it's not going to be pretty.
Welcome to a family more messed up than your own.
An Everyman & Playhouse production
5-11 Hope St, Liverpool L1 9BH
0151 709 4776
Tickets
Shakespeare's Globe On Tour at Calderstones
Thursday 4 June, 9pm
Friday 5 June, 7pm
Saturday 6 June, 2pm & 7pm
Adult £16 | Under 18s £10 | Under 10s Free
Outdoor theatre will be making a welcome return to the Garden Theatre here at Calderstones this June, with four performances over three days.
Shakespeare's Globe Touring Ensemble will offer audiences at Calderstones a choice of three plays, each exploring themes of nature, the city and the places beyond: A Midsummer Night's Dream, As You Like It and The Tempest.
Make choice of which your highness shall see first
A Midsummer Night's Dream, Act V, scene 1
In keeping with tradition – and with thrilling unpredictability – the choice of play will be put back into the hands of the most powerful members of the house – the audience. The crowd will be asked to cheer, clap and shout to vote for the play they want to see. Actors call it 'terrifying', audiences say it's 'exhilarating'. It's an experiment, it's experiential, it's Shakespearean, it's shared and it's at the heart of what Shakespeare's Globe does.
The show must go one come rain or shine, so make sure you dress for the weather and please bring along your own deck chairs, blankets and cushions to sit on. 🎟️
Book Tickets