Association of Animal Artists
30 March - 13 May 2018
Castle Park Arts Centre, Frodsham WA6 6SE
The Association of Animal Artists returns for its much celebrated Annual Exhibition at Castle Park Arts Centre with animal art to inspire, amaze and fire the imagination! The exhibition runs from 30 March until 13 May 2018. There will be an Open evening held on Friday 6 April, 7 - 9 pm, everyone welcome.
With award winning members from around the world exhibiting with professionals and amateurs from all over the UK and Europe, you will not see another exhibition as diverse and inclusive in the UK.
Attracting visitors every year this is a must see event for any animal lover, depicting all realms of animal life: bird, fish, reptile, insects, domestic, wild, cloven hoofed or clawed!
All artwork is for sale and a percentage of all sales will be donated to our charity partner for 2018, the British Hedgehog Preservation Society.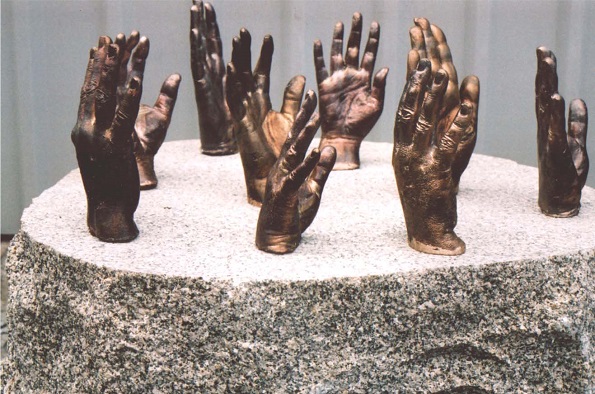 Agreement: A People's Process - Art exhibition
📅
Wednesday 4 - Saturday 21 April 2018
Victoria Gallery & Museum, Ashton Street, L69 3DR
The Institute of Irish Studies, University of Liverpool, is bringing the iconic Hands of History installation across the Irish Sea for the first time, as part of a major exhibition to mark 20 years since the signing of the Belfast/Good Friday Agreement.
Showing in the University's Victoria Gallery and Museum Agreement: A People's Process combines photography, painting, sculpture, installations, animation and textiles. It explores conflict and people's capacity to build values of parity of esteem and mutual respect. In recognising both victimhood and peace-building, it examines the Belfast/Good Friday Agreement, as well as violent conflict in Columbia, Iraq and Argentina.
For more information about Agreement: A People's Process, please go to
liverpool.ac.uk