Fast & Furious Live
11 & 12 January 2018
Echo Arena Liverpool will host two 'preview' performances of the widely anticipated Fast & Furious Live spectacular just ahead of the show's world premiere. The action and excitement from one of the most popular and enduring film series of all-time will be brought to life in Liverpool on Thursday 11 and Friday 12 January 2018.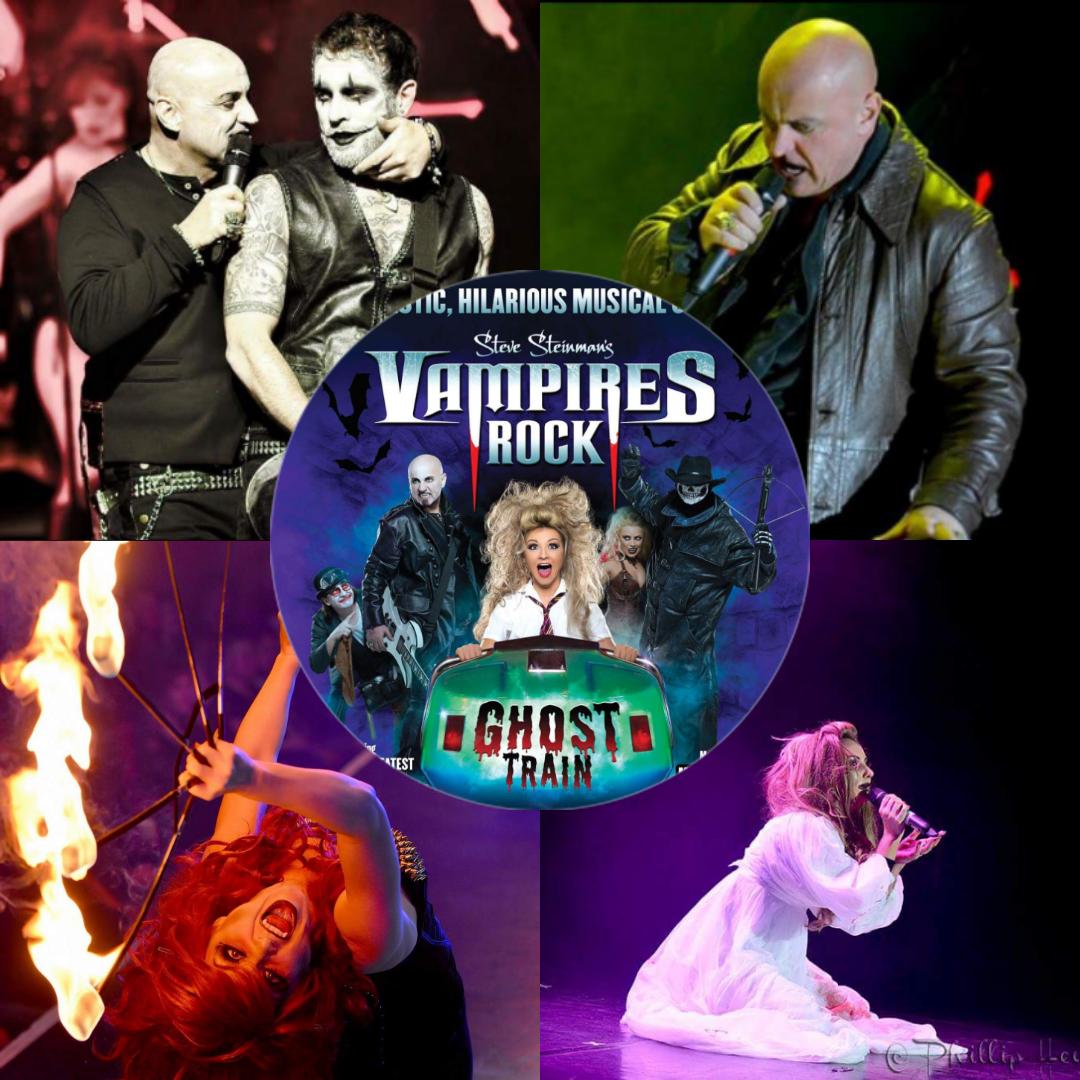 Vampires Rock - Ghost Train
Sunday 14 January 2018
This Rock-tastic, Hilarious Musical Concert lives up to its rocking reputation. A tongue in cheek story, spellbinding cast, fang-tastic fire routines, guitar gods and sexy vampettes take you on a ride through some of the greatest classic rock anthems ever! Including tracks from Queen, AC/DC, Meat Loaf, Journey, Guns N' Roses and many more.
The Script
12 February 2018
Support Act Announced: Ella Eyre
To coincide with their new album Freedom Child celebrations, The Script have announced their 2018 UK & Ireland Arena tour will come to Echo Arena Liverpool on 12 February 2018.
Stihl Timbersports® World Championship 2018
Friday 19 & Saturday 20 October 2018
Echo Arena Liverpool
The STIHL TIMBERSPORTS® World Championship sees the best athletes from across the globe compete in a series of woodchopping challenges utilizing axes and saws. The sport was founded in 1985, and includes six different disciplines – the Underhand Chop, the Stock Saw, the Standing Block Chop, the Single Buck, the Springboard and the Hot Saw. Over 5,500 spectators attended this year's event in Norway, with millions worldwide tuning in to the action on TV. STIHL TIMBERSPORTS® is in fact recognized as one of the longest running shows on ESPN.
Athletes from over 20 nations will be battling it out in Liverpool next year for the Individual and Team titles. In the team event on Friday 19th October, the national teams will compete against each other in a knockout system, where the disciplines of Stock Saw, Underhand Chop, Single Buck and Standing Block Chop are completed by four athletes in a relay. The world's top twelve athletes will then compete against one another in all six disciplines as part of the individual competition on Saturday 20th October. In each discipline the competitor is awarded points according to their achieved time, with the athlete achieving the highest number of points declared the Individual World Champion.
2018 will be the first time that the World Championship will be hosted in the UK, with 'Team GB' looking to make the most of the home advantage, whilst the 2017 individual winner Jason Wynyard and team competition winners New Zealand will be hoping to retain their titles.
★ Tickets at www.echoarena.com
★ Echo Arena Box Office Tel. 0844 8000 400
★
Hotels Near Liverpool Echo Arena