Get Creative Free Courses
29 January - 25 April 2020
The Courses Are In Several Venues In Knowsley
Make time for yourself in 2020 by signing up for FREE creative courses taking place across Knowsley with professional artists. Supporting 'Knowsley's 10 Ways to Wellbeing' the four week sessions are open to all adults, no previous experience is necessary just lots of enthusiasm!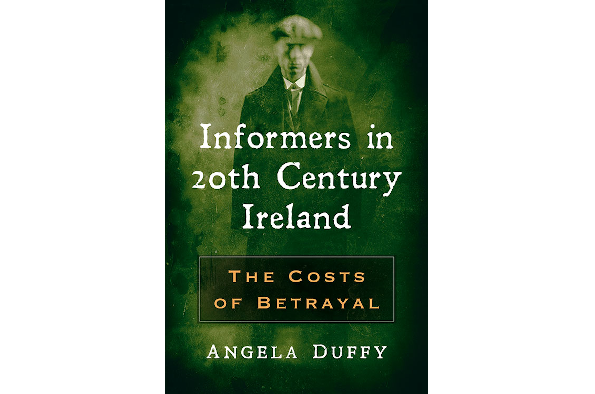 Book Launch: Informers in 20th Century Ireland
Thursday 6 February 2020
Eleanor Rathbone Bdg, Liverpool, L69 7ZA
The Institute of Irish Studies is delighted to launch Informers in 20th Century Ireland: The Costs of Betrayal by our Alum Dr Angela Duffy.
FREE but registration required: https://www.eventbrite.co.uk/e/book-launch-informers-in-20th-century-ireland-by-dr-angela-duffy-registration-53857004751.
About Informers in 20th Century Ireland: The Costs of Betrayal:
Informers have been active during many periods of unrest in Ireland but they had never been an organized phenomenon until the twentieth century. The decision (or refusal) to inform is dangerous—thus the motives of the informers are compelling, as is their ability to deceive themselves.
Drawing on firsthand and newspaper accounts of the Easter Rising and other events, this book provides a history of the gradual development of informing in Ireland. Each informer's story details their life and secrets and the outcome of their actions. All of them have shared two experiences: the accusation of informing, whether true or false, and betrayal, whether committed or endured.
Angela Duffy arrived at the Institute of Irish Studies in 1998 some 40 years after graduating from TCD in Modern languages and a career in teaching. Her return to academic study was a result of taking early retirement due to temporary blindness. During her undergraduate studies at the Institute Angela discovered her passion for Irish history. It was this passion that took her from undergraduate to post graduate study culminating in her thesis being turned into a book. Angela has already started working on her next book.