See What's On at Liverpool Philharmonic Hall
Hope Street, Liverpool L1 9BP
♫ Tickets from
liverpoolphil.com
♫
Map
Liverpool Philharmonic's What's On Guide, featuring contemporary and classical music, family events, films, comedy, talks, tours and more. ♫ View the
2019 What's On
The Capstone Theatre 2020
The Capstone is delighted to announce the launch of its 2020 season, and promises an eclectic selection of artistic treats with contemporary music, jazz, world music, dance and dramatic performances, and film screenings.
•
Latest Brochure
pdf
•
thecapstonetheatre.com
The Capstone Theatre Shaw Street, Liverpool L6 1HP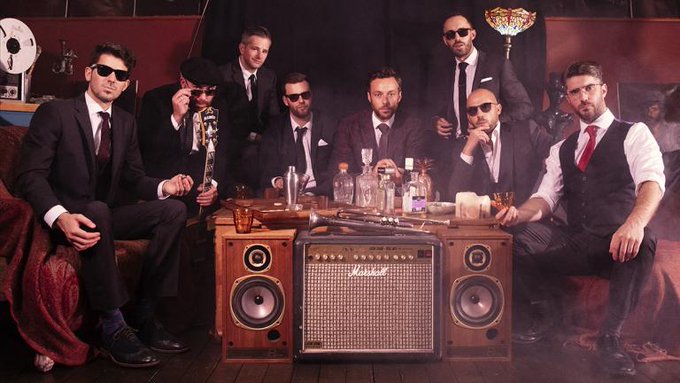 Gentleman's Dub Club Play Liverpool
📅
Friday 28 February 2020
Invisible Wind Factory
Since their formation in early 2006, Gentleman's Dub Club have made a name for themselves as one of the most respected names in dub/reggae music. GDC have been on tour for over a decade, are festival favourites across the UK and Europe, and have found themselves regularly playing to crowds of 10,000 or more. Having sold out The Electric in Brixton numerous times, the Gents are set to play Liverpool's Invisible Wind Factory as part of their newly announced February headline UK tour.
Over 100,000 people came to see their set opening the mainstage at Boomtown, and most recently, they embarked upon a hugely successful set of dates supporting the legendary UB40. Festival performances have see them entertaining crowds aged from 16 to 60 with appearances at Glastonbury, Bestival, Rototom, NASS, Latitude to name just a few.
With 7 studio albums and numerous singles and remixes under their belts, GDC never stop working. Their latest single "100%" features the legendary Bitty McLean and is due for release in late November 2019. Recorded at the Crosstown Studios in London, the B-side is their cover of the timeless classic "Summer Breeze" by Seals and Croft.
Their unique take on dub music, and their prolific output has solidified their position as stalwarts of the UK dub/ska/reggae music scene, and has seen them consistently championed by David Rodigan and his contemporaries at BBC Radio 1. Not only have they supported legends like Madness, The Wailers, and Jerry Dammers (The Specials), they have also worked with the likes of Brad Ellis (Nextmen), Fat Freddy's Drop, Prince Fatty, Hollie Cook, Lady Chann, Horseman, Joe Dukie, Shapeshifter, and Mungos Hifi.
Liverpool Jazz Club at The Tavern, Widnes
Sunday 1 March 2020
The Tavern, Widnes
A session of live jazz/swing/blues/funk. 6-piece house band, guests, jam session, free entry!
Liverpool Jazz Club
Wednesday 4 March 2020
The Pen Factory, Hope Street, Liverpool
A session of live jazz/swing/blues/funk. 6-piece house band, guests, jam session, free entry!
Music @ Gallery 1, Castle Park Arts Centre
Friday 6 March 2020
Castle Park Arts Centre, Frodsham WA6 6SE
Music @Gallery 1 Keith James in concert with the songs of Leonard Cohen
Friday 6th March 2020 8pm start, doors 7.30pm.
Tickets £12 from the Centre or phone 01928 735832 or 07914794039.
These remarkable songs - stripped back, desolate, naked and sensual.
Music @ Gallery 1, Castle Park Arts Centre
Saturday 18 April 2020
Castle Park Arts Centre, Frodsham WA6 6SE
JWC Guitars North West present:-
The Gary Potter Trio
Saturday 18th April 2020
8pm, Doors 7.30
Tickets £15 from the Centre or on
01928 735832 or 07914794039
Gary Potter the Wizard of Gypsy Swing and U.K.s finest Gypsy Swing, Jazz and finger picking guitar maestro from Liverpool whose playing is influenced by such diverse artists as Django Reinhardt and Charlie Parker.
His admirers have included many fellow guitarists, including Chet Atkins and George Harrison. During the 90s, Gary was best known for his gypsy jazz playing and in 1994 came second in the guitar section of the British Jazz Awards.
He also appeared in the Channel 4 TV documentary Django Legacy alongside Bireli Lagrene, Stochelo Rosenberg and Django's own son Babik Reinhardt which brought so much attention to this music we love.
The Boomtown Rats
Saturday 2 May 2020
Grand Central Hall
The Boomtown Rats will mark 2020 (The Year Of The Rat) with a UK tour to support their first new studio album since 1984 and singer Bob Geldof's new book entitled, Tales Of Boomtown Glory. Formed in Dublin in 1975, The Boomtown Rats became part of the burgeoning punk scene and went on to make history. Racking up 6 era-defining albums, The Boomtown Rats were the first Irish band to have a UK #1 with their hit, Rat Trap as well as their single, I Don't Like Mondays, which went to the top of the charts in 32 countries. The Boomtown Rats are: Bob Geldof on vocals, Pete Briquette on bass, Simon Crowe on drums and Garry Roberts on guitar - will tour the UK in 2020.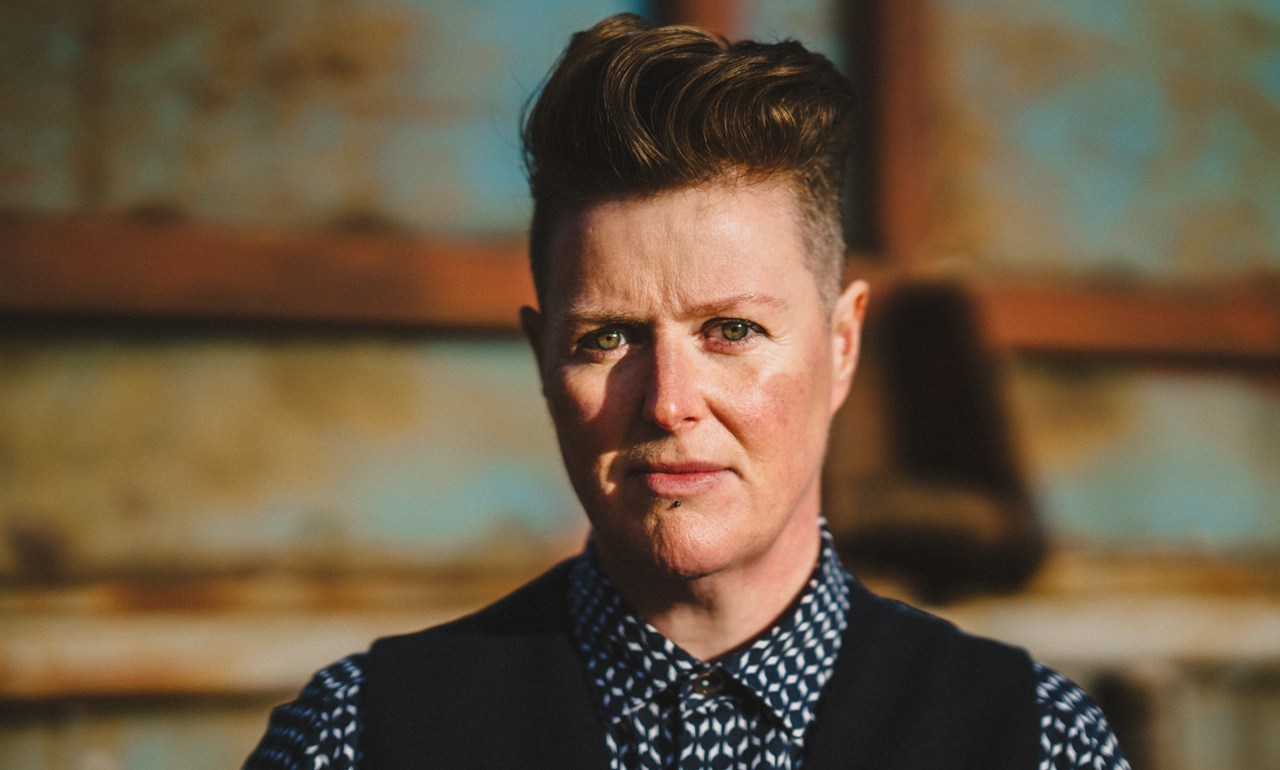 Belinda O'Hooley Solo Piano Tour 'Inversions'
Friday 8 May 2020
The Music Room Liverpool Philharmonic
Belinda O'Hooley is an exceptionally gifted pianist, singer, songwriter and composer and has become renowned for her highly individual, emotional, yet sensitive musicality. She is half of four time BBC Radio 2 Folk Award Best Duo nominees O'Hooley & Tidow alongside her wife Heidi Tidow; together described by The Guardian as 'exceptional songwriters.' Their song 'Gentleman Jack' features as the closing theme song for Sally Wainwright's latest BBC/HBO drama series Gentleman Jack.
The new album 'Inversions' showcases Belinda's abilities as a composer and pianist with many of the piano pieces inspired by the songs and tunes her father inherited from a long line of male musicians from Monalea up in the Ox Mountains in the West of rural Ireland. With the passing of her father in 2017, Belinda; the first woman to be handed the tradition, has found the freedom to express the music of her ancestors in her very own, unconventional way, evolving and migrating into something you could describe as an inversion: a reversal of the norm.
Inversions encapsulates the essence of an artist truly at one with her instrument. This show will be a stunning, quality performance, not to be missed.
🎟️ 8pm £17/£14
Tickets
The Beat 'Still Can't Stop It' 40th Anniversary
Wednesday 8 July 2020
The Cavern Club
An overnight sensation who became a legendary band: The Beat. Forming in 1978, the Birmingham group were destined for success with their debut single, Tears of a Clown heading straight to #6 on the UK national charts. Now, as monoliths of the 2-Tone movement the illustrious group are back to celebrate the 40th anniversary of their jaw dropping debut album, I Just Can't Stop. This tour will also mark the first appearance of founding vocalist Dave Wakeling performing as The Beat for the first time in over twenty five years!
Tickets