See What's On at Liverpool Philharmonic Hall
Hope Street, Liverpool L1 9BP
♫ Tickets from
liverpoolphil.com
♫
Map
Liverpool Philharmonic's What's On Guide, featuring contemporary and classical music, family events, films, comedy, talks, tours and more. ♫ View the
2019 What's On
The Capstone Theatre
Autumn Season 2019
The Capstone is delighted to announce the launch of its autumn 2019 season, and promises an eclectic selection of artistic treats with contemporary music, jazz, world music, dance and dramatic performances, and film screenings.
•
Latest Brochure
pdf
•
thecapstonetheatre.com
The Capstone Theatre Shaw Street, Liverpool L6 1HP
Liverpool Jazz Club
📅
Friday 1 November 2019
Champagne & Fromage, 37 Victoria Street, L1 6BQ
An evening of live, swinging jazz featuring Tony Peers (trumpet), David Fishel (keys), John Sandham (bass) and Roy Collier (drums). Jam session, free entry!
Liverpool Jazz Club - On The Road!
📅
Sunday 3 November 2019
The Tavern, Upton Lane, Widnes
Jazz/Swing/Blues at this great family pub. 6-piece house band, guests, jam session, free entry!
Music @ Gallery 1, Castle Park Arts Centre
📅
Saturday 16 November 2019
Castle Park Arts Centre, Frodsham WA6 6SE
Eva Scholten with Latchepen. Eva is a hugely talented young jazz singer from Holland and has spent the last 6 years touring with her vocal tribute to Django Reinhardt 'Eva sur Seine'.
Eva is coming to the UK to collaborate with one of London's most in demand Django inspired jazz bands, Latchepen - formed of Matt Holborn (violin), Kourosh Kanani (guitar), Jeremie Coullon (guitar) and George Berrills (bass) - expect a thrilling concert of swing, jazz manouche and bebop.
8pm start, doors 7.30, tickets £15 from the Centre or ring
01928 735832 or 07914794039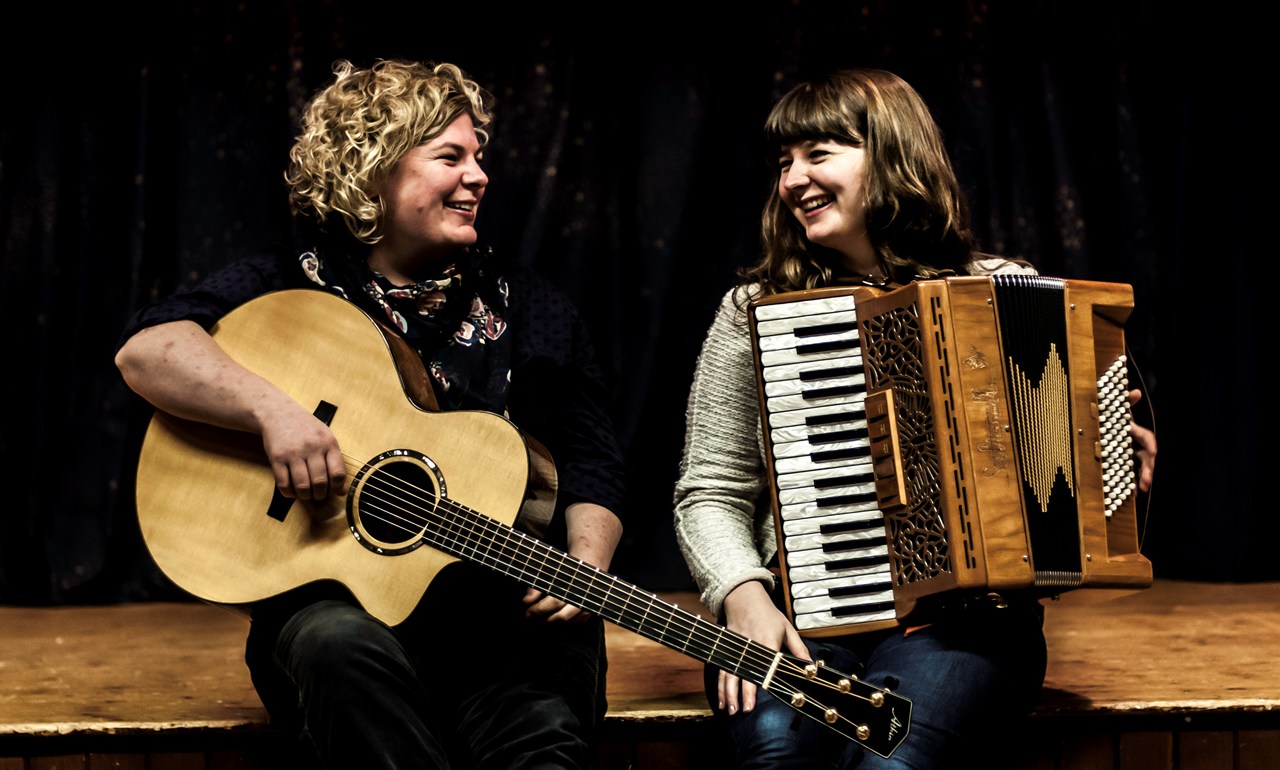 Mairearad Green Anna Massie Liverpool Philharmonic
📅
Sunday 17 November 2019
The Music Room Liverpool Philharmonic
Scottish duo, Mairearad Green and Anna Massie continue to tour their fourth album, 'Farran', this coming November.
Fresh from a UK tour in April and a performance at Scotland's biggest music festival, Celtic Connections, Mairearad and Anna will hit the road again this November. The duo will be performing material from their fourth album, 'Farran', combined with some familiar favourites, one or two completely new songs and delivered with their intensely warm and friendly stage presence.
Mairearad says, "We performed this album material at many new venues on our April tour and had a great time! It will be lovely to play the material again at some of our favourite places to play this November."
www.mairearadandanna.com
Tickets £15/£12 show 8pm
🎟️
liverpoolphil.com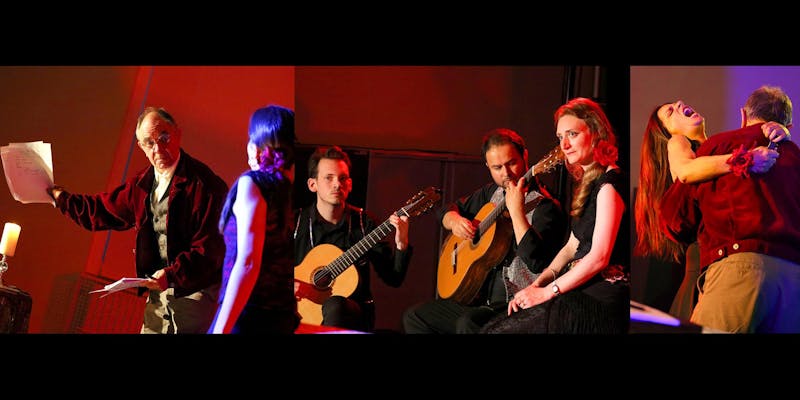 Creating Carmen
📅
Sunday 24 November 2019
Unitarian Church, 57 Ullet Road, Liverpool L17 2A
Following on from its World Premiere at Stroud Green Festival in June, Clare Norburn's brand new concert/play is coming to Liverpool!
Meet the colourful writer Prosper Mérimée, whose novella Carmen was the basis for Bizet's opera. Renowned for his myriad love affairs, in creating the character of Carmen, he finds this time he has bitten off rather more than he can chew.... .
Mérimée's experiences will be intertwined with music from Bizet's Carmen and Spanish or Spanish-inspired music by Boccherini, da Falla, Granados, Ravel, Delibes and Albeniz in arrangements by exciting young trio CarmenCo.
"What is most impressive about Norburn's conception is the way various strata and elements combine and cohere so effortlessly. Past and present, truth and fantasy, real and imagined, come together in a tightly knit and intimate drama" Opera Today
CarmenCo
Emily Andrews mezzo/flute
Francisco Correa & David Massey guitars
Robin Soans* actor as Prosper Mérimée
Suzanne Ahmet actor as Carmen
Nicholas Renton director
Natalie Rowland lighting designer
*Subject to availability
Produced by The Telling, an early music group who also produce classical music concert/plays.
🎟️
Tickets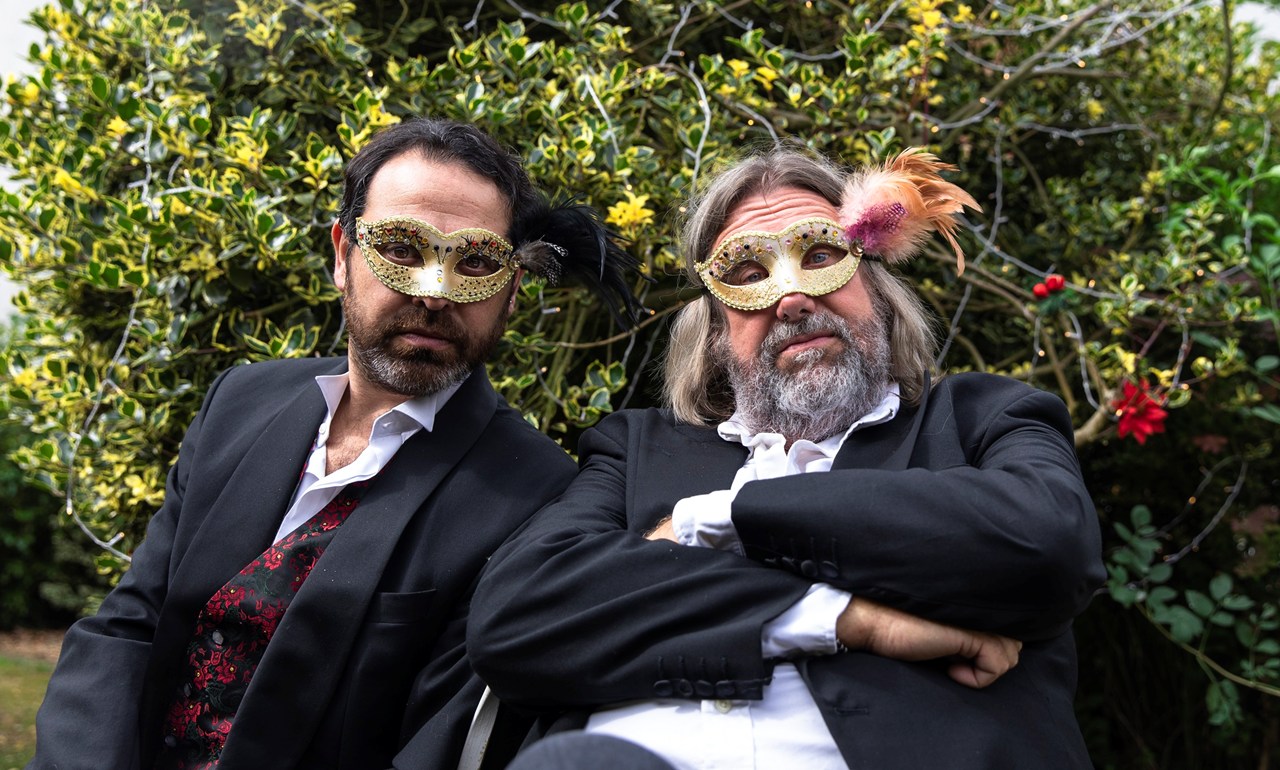 Belshazzar's Feast 'TwoWise Men' at Liverpool Phil
📅
Thursday 28 November 2019
The Music Room Liverpool Philharmonic
Join Folk Duo Belshazzar's Feast; Paul Sartin (Faustus, Bellowhead) and Paul Hutchinson (Pagoda Project, Resident accordion tutor for English Folk Dance and Song Society, Halsway Manor National Centre for Folk Arts, Benslow Music and Marlborough College) as they tour their highly entertaining 'Two Wise Men' Christmas Show..
Those attending Paul & Paul's sell-out annual Christmas tour can look forward to a mix of seasonal songs and tunes, plus classical music, pop, music-hall and traditional folk. Topped off with audience participation and lashings of wry humour. Paul Sartin (oboe, violin and vocals) and Paul Hutchinson (accordion) together entertain audiences across the UK, Australia, Seychelles and the USA with their eclectic and eccentric mix of tunes, songs and chat that sends audiences home with a smile. Recent broadcasts include appearances on the Claire Balding Show (BBC Radio 2), In Tune (BBC Radio 3), and the Chris Evans Show (BBC Radio 2). Belshazzar's Feast have released a series of critically acclaimed albums across their long career. www.belshazzarsfeast.com Photo Credit Sarah J Dow.
🎟️
www.liverpoolphil.com
£18/£15 0151 7093789
Liverpool Jazz Club
📅
Saturday 30 November 2019
Champagne & Fromage, 37 Victoria Street, Liverpool
An evening of swinging jazz/funk/blues featuring John Padfield, Roy Collier, Paul McCrae and David Fishel.
LIPA Christmas Concert
📅
Monday 2 - Wednesday 4 December 2019
Liverpool Institute For The Performing Arts
Step inside from the cold and join us in the Paul McCartney Auditorium for our 2019 Christmas Concert, with a seasonal programme of songs, carols and melodies from across the ages.
The concert will feature performances from instrumentalists, vocalists and choirs accompanied by The LIPA Big Band.
As well as featuring well-known festive favourites the concert will premiere new seasonal songs and arrangements written by our students.
Performed by Music students from all years..
Tickets £9.50/£5.00 concessions (Monday 2 December preview night, £4.75/£2.50)
🎟️ Details and bookings:
Tickets
From The Jam
📅
Wednesday 4 - Thursday 5 December 2019
The Cavern
The Jam are one of the most iconic bands in British history. Continuing to keep the legacy of this illustrious band alive is legendary former member Bruce Foxton as From The Jam. Since forming in 2007, From The Jam have been an unstoppable force, spreading their infectious, high-octave performances at over 1,000 headline shows in the UK alone as well as across the globe.
This autumn, From The Jam will be celebrating the 40th Anniversary of the Jam's 4th critically acclaimed album, 'Setting Sons.' Join Bruce Foxton and Russell Hastings as they transcend the decades with popular favourites such as 'The Eton Rifles,' and, 'Smithers-Jones.' This tour will include special guests The Vapors, who were the original support act on the 1979 Setting Sons tour. The Vapors are well known in their own right for their huge UK chart hits, 'Turning Japanese', 'News At Ten,' and 'Jimmie Jones.'
From The Jam is comprised of legendary former 'The Jam' bassist Bruce Foxton, vocalist & guitarist Russell Hastings, drummer Mike Randon, and Andy Fairclough on Hammond and piano.
Russell Hastings has been the only front man to work with both Rick Buckler and Bruce Foxton since The Jam disbanded and has been earning the respect of fans across the world with his passion, knowledge of the band's work and his stellar performances. He has also worked alongside renowned artists such as Paul Weller, Wilko Johnson and Steve Cropper.
Secret Life of Carols
📅
Friday 20 December 2019
Nordic Church And Cultural Centre, 138 Park Lane
This December, distinctive medieval group The Telling return to the Nordic Church and Cultural Centre to celebrate Christmas in words and music in candlelight.
A magical way to spend a winter evening, The Telling perform a mix of uplifting and intimate medieval English carols and traditional carols from Finland, Germany, Austria, France and Catalonia, with candlelight.
"I really wish all "classical" concerts were like this" Attila the Stockbroker in The Morning Star
"We flew back over 700 years to the strumming of a harp, a candle's flicker and exquisite, plaintive song" The Latest
"an expressive ardour to these performances that is hard to resist" BBC Music Magazine
🎟️ Tickets include a glass of wine and will also be available on the door.
Tickets
Belinda O'Hooley 'Inversions' Tour
📅
8 May 2020
Liverpool Philharmonic Music Room
Belinda O'Hooley is an exceptionally gifted pianist, singer, songwriter and composer and has become renowned for her highly individual, emotional, yet sensitive musicality. She is half of four time BBC Radio 2 Folk Award Best Duo nominees O'Hooley & Tidow alongside her wife Heidi Tidow; together described by The Guardian as 'exceptional songwriters.' Their song 'Gentleman Jack' features as the closing theme song for Sally Wainwright's latest BBC/HBO drama series Gentleman Jack.
The new album 'Inversions' showcases Belinda's abilities as a composer and pianist with many of the piano pieces inspired by the songs and tunes her father inherited from a long line of male musicians from Monalea up in the Ox Mountains in the West of rural Ireland. With the passing of her father in 2017, Belinda; the first woman to be handed the tradition, has found the freedom to express the music of her ancestors in her very own, unconventional way, evolving and migrating into something you could describe as an inversion: a reversal of the norm.
Inversions encapsulates the essence of an artist truly at one with her instrument. This show will be a stunning, quality performance, not to be missed.
8pm Tickets £17/£14 0151 709 3789
liverpoolphil.com