See What's On at Liverpool Philharmonic Hall
Hope Street, Liverpool L1 9BP
♫ Tickets from
liverpoolphil.com
♫
Map
Liverpool Philharmonic's What's On Guide, featuring contemporary and classical music, family events, films, comedy, talks, tours and more. ♫ View the
Sept - December 2018 What's On
The Capstone Theatre
Spring Season 2019
The Capstone is delighted to announce the launch of its spring 2019 season, which runs from late January to May 2019, and promises an eclectic selection of artistic treats with contemporary music, jazz, world music, dance and dramatic performances, and film screenings.
The season boasts two festivals, including the seventh incarnation of Liverpool International Jazz Festival (Thu 21 – Sun 24 Feb), and international combined arts festival The Angel Field Festival (Fri 22 – Sat 30 Mar), a brand-new addition to Liverpool's cultural calendar. In addition, there is a scattering of performances from Capstone regulars Milapfest, Liverpool Mozart Orchestra, Allerton Brass and others.
•
Spring Brochure
pdf
•
thecapstonetheatre.com
The Capstone Theatre Shaw Street, Liverpool L6 1HP
Liverpool Jazz Club
📅
Thursday 25 April 2019
Grand Central Hall, Liverpool
Best Blues band around!!!
Moore Moss & Rutter at Liverpool Irish Centre
📅
Thursday 25 April 2019
Liverpool St Michael's Irish Centre, L6 5JG
Hosted by Liverpudlian Traditional Fiddler Mikey Kenney, who will open with a set of traditional Irish fiddle music.
In 2018 there was a heightened sense of anticipation around the reunion of Tom Moore (fiddle, viola), Archie Churchill-Moss (melodeon) and Jack Rutter (guitar) in the trio that won them the 2011 BBC Radio 2 Young Folk Award. Widely regarded as three of the best players, innovators and performers in traditional folk amongst a precociously gifted generation, their finely-crafted arrangements wield a rare potency. Having toured with some of the biggest and brightest acts in the British folk scene, they reconvened in 2018 to release their third record together which marked a decade of performing as a band.
'III' (released April 2018 on Hudson Records) harbours the trio's talents as instrumental composers and curators, featuring a diverse yet cohesive collection of primarily self- penned material. Recorded 'live in the room', this latest album is a melting pot of influences which feels unmistakably current. For all this, 'III' the third in a trilogy which charts the growth of these three artists. Charged, visceral and gutsy at points; subtly reflective and sensitive at others; captures the amplitude of Moore Moss Rutter's fierce live performances. They will be touring the UK in April 2019.
Tickets
£8 adv. 7.30pm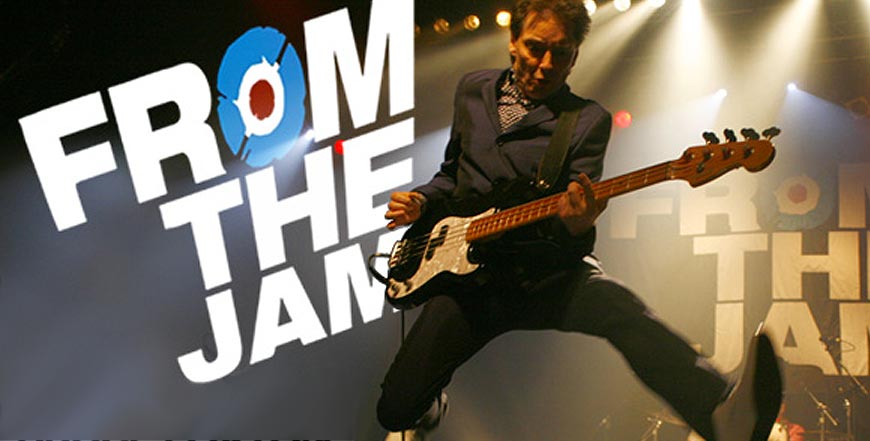 From The Jam - That's Entertainment
📅
Wednesday 8 May 2019
The Cavern Club, Liverpool
"Blown away by this band- you must see them if you can!"
- Jeremy Vine, BBC Radio 2
From The Jam comprised of legendary former 'The Jam' bassist Bruce Foxton, vocalist & guitarist Russell Hastings, drummer Mike Randon, and Andy Fairclough on Hammond and piano, are to tour their 'That's Entertainment' show this year. Audiences will see the band perform acoustic versions of a selection of songs from The Jam's extensive back catalogue.
This intimate show is a rare opportunity to hear those songs in this stripped-down way. Bruce tells us "It's a testament to a good song that they have stood the test of time and don't need a full band and big production in order to work so well."
Over the past 12 years From the Jam have toured relentlessly, having played almost 1000 headline shows in the UK since their inception in 2007. Throughout this time, they've gained a reputation for the kind of incendiary live performances that sealed the reputation of The Jam all those years ago. "Their songs sounded trim," The I, with "plenty of air punching from the crowd".
"A sincere touch and lashings of fiery rock'n'roll"
- Guitar and Bass
In 2007 Russell Hastings was fronting 'The Gift' (which featured Rick Buckler) when he was joined on stage by Bruce Foxton (who was touring with Casbah Club) for a 'one off' performance. This performance sparked the genesis of From The Jam, and an enduring partnership between Foxton & Hastings.
Off-stage Foxton and Hastings wrote the album, 'Back In The Room' released in 2012, which received critical acclaim and solidified Foxton & Hastings as an excellent and contemporary song writing duo. They then returned to the studio in 2016 to record and release 'Smash The Clock', which reached number 31 in the UK charts. The album also entered the independent album chart at number 4, whilst the vinyl edition entered the vinyl chart at number 7.
"Even the deepest cut presented an opportunity for the partisan crowd to holler along to"
– The Scotsman
On December 1st 2017, to celebrate 10 years since From The Jam formed , Bruce Foxton and Russell Hastings released From 'The Jam Live!', featuring songs performed at various venues across the UK.
Tickets
Sam Sweeney The Unfinished Violin Tours Liverpool
📅
Thursday 9 May 2019
Liverpool Philharmonic Music Room
Pre-concert talk at 18.45pm Show at 8pm Tickets £20/£17
Sam Sweeney - The Unfinished Violin, Violin music inspired by a truly incredible story…as seen on BBC Breakfast & Antiques Roadshow.
Inspired by his violin, carved but never finished by Richard Howard in 1915, Sam Sweeney has created a live show and album of instrumental music inspired by the Great War
Sam Sweeney signed with Island Records to release his first solo album, The Unfinished Violin last November, an expansion and development of his acclaimed live show, Sam Sweeney's Fiddle: Made In The Great War, which toured to great acclaim from 2014 to 2017. The show centered on a fiddle the 19-year-old Sweeney came across in violin maker Roger Claridge's shop in Oxford, made but not assembled by one Richard S Howard of Harehills, Leeds, in 1915. Claridge had come by it at auction, in pieces, in an old manila envelope, and put it together and put it on sale. It's the instrument Sweeney has used for numerous albums and countless gigs, and in time he set about digging into its history, and uncovered the fateful tale of Richard Howard, a music hall performer called up in 1916 to the Duke of Wellington's West Riding Regiment to fight and lose his life in the Battle of Messines on 7th June 1917.
Following Sam's appearance on Radio Four, to talk about Made In The Great War. Island Records subsequently invited Sam to create an album of the kind of music Richard Howard's violin would have played had it been assembled at the time of its making. "I said, give me a few days to think about it, because I really didn't want to create a jingoistic, patriotic album," he says, "but after some research, it was very clear that there would be loads of great tunes, and great stories." He is very much looking forward to sharing these on the tour. Photo Credit Elly Lucas
🎟️
liverpoolphil.com
Music @ Gallery 1, Castle Park Arts Centre
📅
Saturday 25 May 2019
Castle Park Arts Centre, Frodsham WA6 6SE
Music @ Gallery 1 - Remi Harris duo
7.30 for 8 pm Bar available.
Remi Harris is an exciting Jazz & Blues guitarist from the UK. In his live shows Remi plays an eclectic mix of jazz standards, improvisations, original compositions and new arrangements of his favourite tunes. He plays a variety of acoustic and electric guitars.
Tickets £15 Available from the Arts Centre or telephone 01928 735832 or 0791479403