See What's On at Liverpool Philharmonic Hall
Hope Street, Liverpool L1 9BP
♫ Tickets from
liverpoolphil.com
♫
Map
♫ View the
Upto July 2018 Season Brochure
The Capstone Theatre
The Capstone Theatre Spring 2018 Season
The Capstone is delighted to announce the launch of its spring 2018 season, which runs from late January to May 2018, and promises an eclectic range of artistic delights with a particular focus on contemporary music, jazz, world music and contemporary dance.
Liverpool International Jazz Festival (22nd - 25th Feb) Cornerstone Arts Festival, a multi-arts festival (3rd - 10th March).
• Brochure 2018
here
•
thecapstonetheatre.com
The Capstone Theatre Shaw Street, Liverpool L6 1HP
Liverpool Jazz Club
📅
Wednesday 20 June 2018
Everyman Theatre (Bistro), Liverpool
An evening of fine Jazz music featuring super-saxophonist, Mike Smith. House band, jam session, free admission.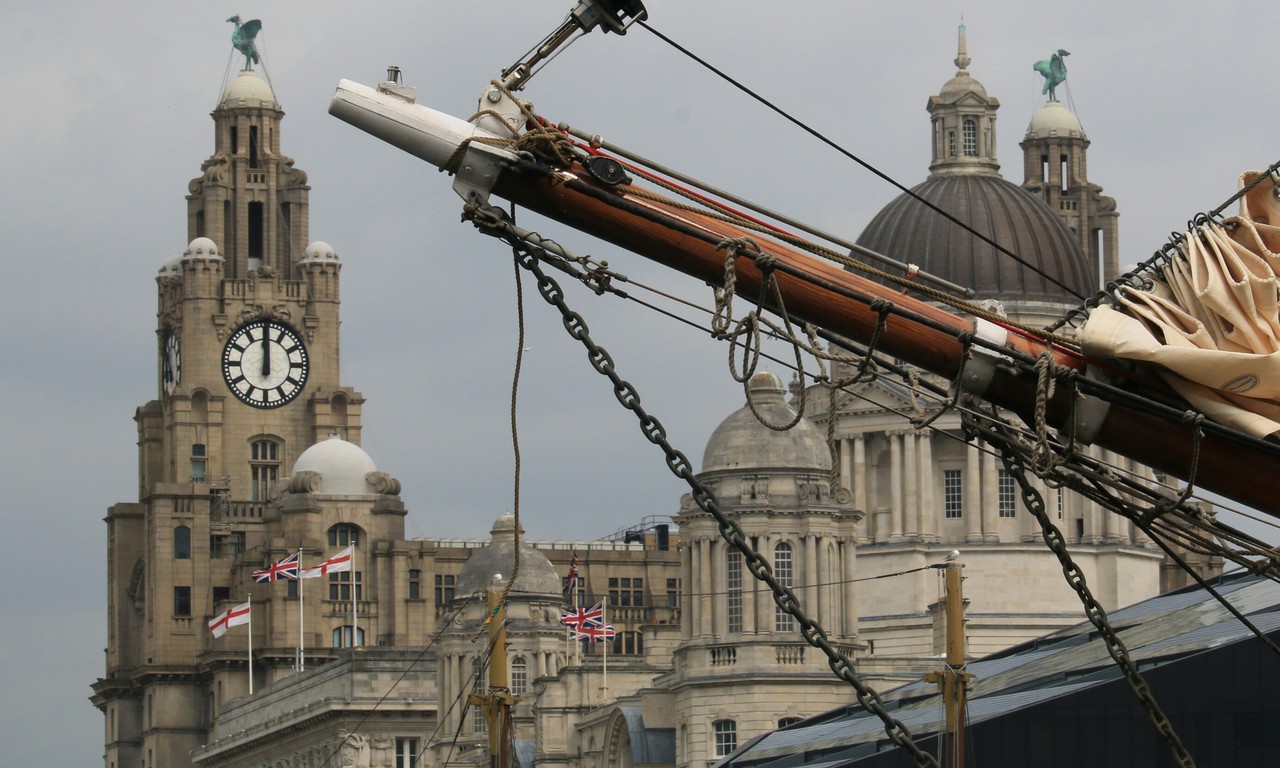 Spirit of Liverpool
📅
Saturday 23 June 2018
Philharmonic Hall, Hope Street. L1 9BP At 7.30pm
A major gala event highlighting the city's rich past and dynamic future through an exciting variety of music and narration.
The Liverpool Welsh Choral are joined by the RLPO, the Pagoda Chinese Youth Orchestra, Gerry Marsden MBE and Lord Mike Storey CBE.
Conductor: Keitrh Orrell
Accompanist: Stephen Hargreaves.
Tickets: £15 to £3.00 from the Philharmonic Box Office
0151 709 3789 or Mavis Owen on 0151 652 6374
Project Nepomuk
Friday 29 & Saturday 30 June 2018
Old Christ Church, 11 Waterloo Rd, Waterloo, Liver
29th to 30th June 730PM. Performance of a new opera 'Nepomuk' in concert.
Art Exhibition with Northern contemporary artists
1st July 10AM-6PM. Book Fair. Books and Art will be on sale
From 29th June to 1st July, Project Nepomuk will take part in the Bohemian Summer Festival at Old Christ Church, a lovely disused church and new Events venue in Waterloo Liverpool. The events of Project Nepomuk for 2017 to 2018 are supported by the Arts Council of England.
In Liverpool, from 29th to 30th of June, there will be a performance of a new opera 'Nepomuk' in concert, composed and conducted by Barry Webb. Some of the best young professional international singers and musicians based in the North West will be participating. The opera deals with the conflict of love and power through the true story of the Bohemian King Wenceslaus and the martyrdom of John of Nepomuk.
Alongside the opera concerts, there will be an Art Exhibition at the venue, featuring local contemporary professional artists from the North. Art can be viewed and purchased in the interval of the concerts, and also after the concerts, and also from 2 to 6 pm on 30th June.
The Bohemian Summer Festival ends on 1st July with a Book Fair, promoted by www.bohemianaffairs.com. Antiquarian Books and Art will be on sale, as well as a bar serving drinks. The Art from the Exhibition of local contemporary artists from the North will continue to be on sale at this event. Some of the proceeds from the Book Fair will support Project Nepomuk.
We are inviting people to enjoy this fabulous festival of a Bohemia nature. People will come and enjoy a day out at the famous Crosby beach with the Anthony Gormley 'Another Place' Art installation, followed by a meal in one of the many restaurants of South Road, then take in the Festival Concert, Exhibition or Fair at the unique Old Christ Church venue.
Discounts for the concert are available for Students and other Concessions at just £6. Regular tickets are £8. Available on the door and On-line at www.wegottickets.com/nepomuk (plus 10% booking fee) and
Tickets
Big Fish Little Fish Summer Family Rave!
Sunday 1 July 2018
Constellations 37-39 Greenland St, Liverpool L1 0B
Big Fish Little Fish is back at Constellations for a summer family rave up! Their fabulous courtyard will be open and we'll be raving in their warehouse space. The awesome John Kelly will be on the decks playing (grown-up) dance music for families to dance together on a dancefloor with bubbles, confetti cannons, giant balloons and our legendary parachute dance. All this plus themed crafting, colouring-in mural, playdough tables, tents and tunnels, baby chill area, licensed bar and more... Dance, laugh, craft, be daft!
Aimed at 0 - 8 year olds, but all ages welcome.
Info and tickets -
Tickets
Musical Bingo - Liverpool
Thursday 19 July 2018
Circo Liverpool
WHOS READY?!
HOW THE GAME WORKS!!!
It's just like regular bingo, but instead of shouting out numbers we play songs! Each round takes on a different theme of song choices, these could be based on either a decade, genre or a just just a quirky random topic.
Then it's over to the DJ's Rapture and Jonny Unknown as they spin a quick fire medley of tunes while players simply mark 'em of their bingo cards accordingly. Prizes are won for one, two and three lines, and finally the Grand Prize: The Full House!
Oh, and If that wasn't enough excitement already, then you can also expect some other little twists along the way, like the 'multi choice mystery boxes', and the chance to gamble your grand Prize winnings on the 'Killer Question' What will you decide to do?
WHAT TO EXPECT?!
BANGERS/WACKY PRIZES/CONFETTI/HILARIOUS HOSTS/GREAT DJ'S/SINGING/DANCING/STAGE CHALLENGES/MORE CONFETTI & LOTS MORE!!
facebook.com/events/1867884166847053/