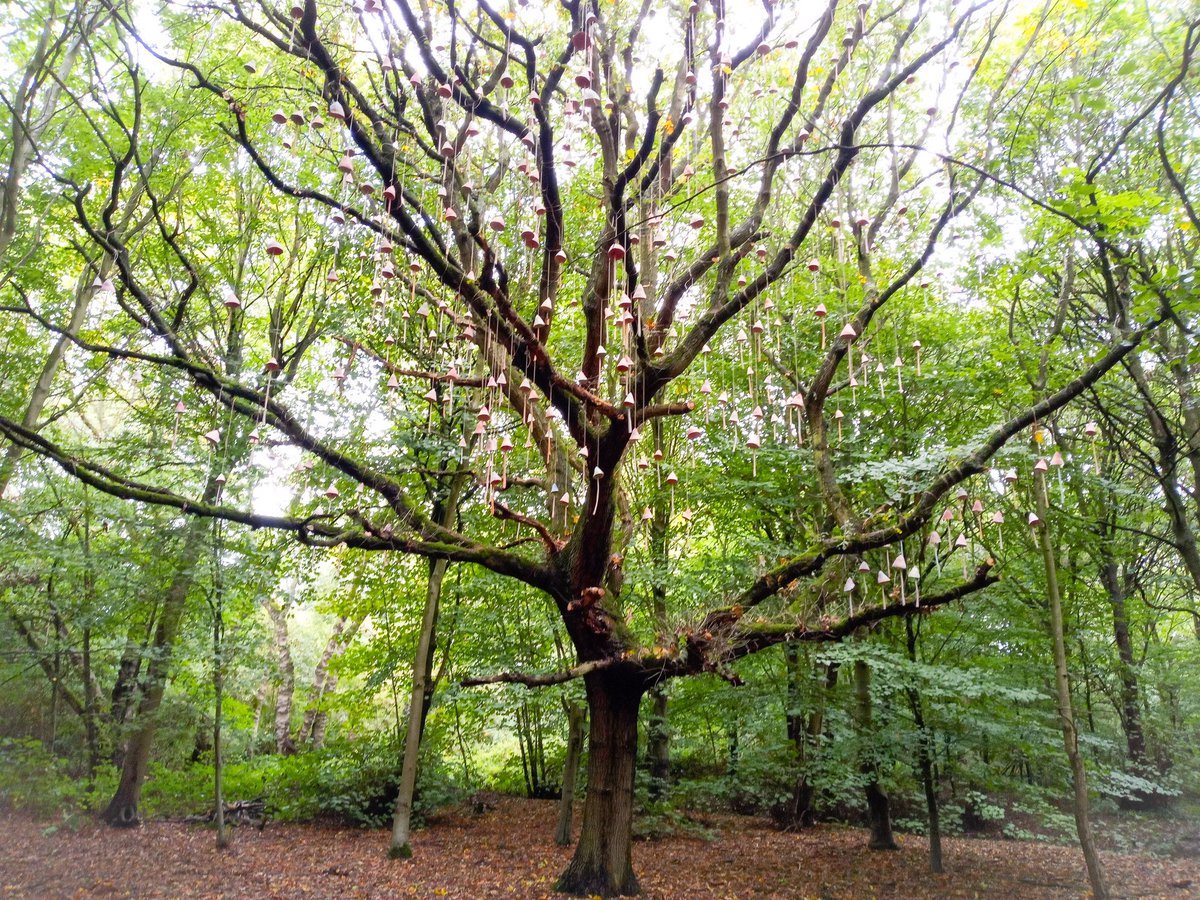 The Bell Tree: Trust New Art at Speke Hall
Launched 8 Sept 2018
Step into a magical environment and experience award-winning artist Serena Korda's new sculptural sound installation, inspired by the fascinating story of hidden rebellions at Speke Hall.
This event is free, but normal admission charges apply for the venue.
A lovely sculpture made by Serena Korda consisting of over 300 handmade porcelain mushroom bells hanging on an old oak tree. A very peaceful art piece when the wind blows gently.
We're taking part in Heritage Open Days on
Sat 15 Sept 2018
and that means free entry for all! Come and explore the Tudor hall, try out the woodland walks and play areas, discover The Bell Tree and sample our award winning scones.
---
Christmas at Speke Hall
Starts Sat 24 Nov 2018
Speke Hall Victorian Christmas!
Festive fun at Speke! Explore the hall, decorated with handmade garlands for a traditional Victorian Christmas, follow festive trails, try sugar mice making, listen to carols and pay a call on Father Christmas. Tickets to visit Father Christmas must be booked in advance.
More events, prices, dates at..
nationaltrust.org.uk
Twitter @NTSpekeHall