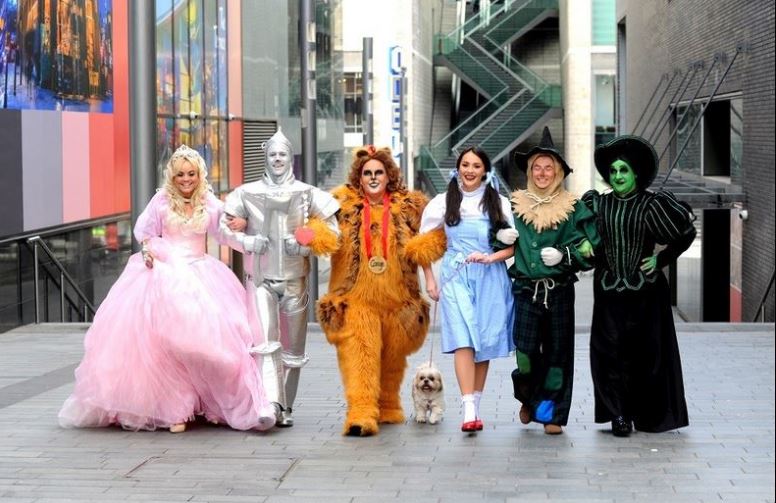 The Wizard Of Oz
Thursday 11 - Monday 22 April 2019
Follow the yellow brick road to The Epstein Theatre this Easter where LHK Productions will whisk you over the rainbow in their wizardly wicked Easter panto, The Wizard of Oz.
The Epstein
85 Hanover Street, Liverpool, L1 3DZ
★ To book tickets please visit
epsteinliverpool.co.uk
★
2019 Season Brochure
Sweeney Todd - Liverpool Everyman
📅
12 April - 18 May 2019
He never forgets and never forgives
England is choking. Its landscape is blackened. This is the rotten core of the decaying nineteenth century.
As the rich sit back, the workers are left to forage for society's scraps. But in the big city – the unconcealed pinnacle of this desperate misery – one man is plotting. From his fearsome barber's chair, he's planning the bloodiest, juiciest, most succulent act of revenge ever seen.
The story of Sweeney Todd's cut-throat vengeance – and Mrs Lovett's curiously toothsome pies – has left a curdling, crimson trail for over 150 years. Now this malevolent tale comes lurching back to life in the masterly musical by Stephen Sondheim and Hugh Wheeler.
Stuffed to the gizzard with mesmerising music and crow-black comedy, this is anarchic theatre at its thrilling best. And of course, we're baking it to an Everyman recipe – so sit down, tuck in and enjoy the revolutionary taste of a tale with a blood red heart.
🎟️
Tickets
Liverpool Empire
Tom Gates Live on Stage! Wed 17 - Sun 21 April 2019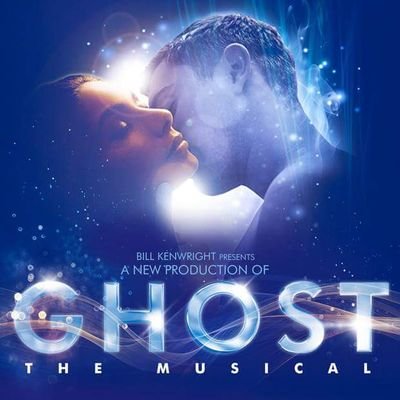 Ghost - The Musical Tue 23 - Sat 27 April 2019
Michael Ball Sun 28 April 2019
Liverpool Empire Theatre, Lime Street, Liverpool L1 1JE
Twirlywoos Live!
The beloved TV show live on stage for the first time visits St Helens Theatre Royal.
MEI Theatrical are delighted to announce that the wonderful world of Twirlywoos – as seen on CBeebies – will be brought to life on stage for the first time next year. Toodloo, Great BigHoo, Chickedy, Chick and Peekaboo will set sail around the UK in a brand-new theatrical adventure. Featuring all the favourite characters from the hit TV show, expect mischief, music and plenty of surprises as the Twirlywoos embark on a new adventure onboard their Big Red Boat. With beautifully inventive puppetry, Twirlywoos Live! promises to be a laugh-out-loud treat for little ones.
St Helens Theatre Royal
Sat 27 & Sun 28 April 2019
sthelenstheatreroyal.com
Spring 2019 Brochure
Chekhov's First Play
📅
Wednesday 8 - Saturday 11 May 2019
Liverpool Playhouse Theatre
"I'm having absolutely nothing to do with the theatre or the human race. They can all go to hell."
Anton Chekhov
During the turmoil of the Russian Revolution in 1917, Maria Chekhov, Anton's sister, placed many of her late brother's manuscripts and papers in a safety deposit box in Moscow.
In 1921 Soviet scholars opened the box, and discovered a play. The title page was missing. The play they found has too many characters, too many themes, too much action.
All in all, it's generally dismissed as unstageable.
Like life.
Award-winning Irish Theatre Company Dead Centre, do injustice to a great playwright. Chekhov before he was Chekhov.Headphones are provided and worn throughout the performance.
The Worst Witch
📅
28 May - 1 June 2019
Liverpool Playhouse Theatre
Mildred Hubble was an ordinary girl who found herself in an extraordinary place: a school for witches. Now in her final year, accident prone Mildred and her fellow pupils are about to embark on their biggest and most important adventure yet…
Jealous Ethel Hallow is always out to spoil Mildred's fun. Miss Hardbroom is opposed to all fun in general. And just as Mildred sparks some inevitable mayhem certain to upset them both, an old enemy returns with a plan for revenge that could threaten not just the Academy, but the whole world.
Jill Murphy's The Worst Witch stories have sold more than five million copies worldwide and been made into numerous films and TV series. Featuring all of Jill Murphy's beloved characters, this new action-packed stage adaptation written by Emma Reeves (Hetty Feather) and directed by Theresa Heskins (Around the World in 80 Days) includes original songs, music, magic and a dose of Mildred's unique brand of utter pandemonium!
Times & Prices
When Another Dragon Roars
A storytelling show about emotions, featuring puppetry, music and lots of roaring from dragons around the world. Great for ages 5+ and their families. Tickets cost £3 and can be purchased at all libraries. Tickets are also online 🎟️
Tickets
Details of the different performances:
Thursday 30 May 2019
11am Stockbridge Library L28 1AB
3pm at Kirkby library L32 8XY
Friday 31 May 2019
11am at Halewood Library L26 9UH
4pm Prescot Library L34 5GA
Alice in Wonderland at Norton Priory
📅
Tuesday 13 August 2019
Norton Priory Museum & Gardens
Imagination runs wild and logic is abandoned in this fantastical, larger-than-life musical brimming with nonsensical fun and excitement for the entire family.
Follow Alice and the White Rabbit as they set off on a colourful, topsy-turvy adventure like no other and meet a host of outlandish characters including the troublesome twins, Tweedle Dum and Tweedle Dee, the notorious Queen of Hearts, the Cheshire cat and of course, the Mad-as a bat-Hatter!
Immersion Theatre proudly bring their trademark energy to their most spectacularly bonkers show to date, as children and adults alike are invited to join in the hilarity of seeing this classic story brought vividly to life before having the opportunity to meet the characters after the show...why not come dressed up as your favourite? A perfect day out for the entire family, you'd be mad to miss it!
Performances last approximately 110 minutes and include a 20 minute interval. Suitable for ages 4 plus. Please bring your own low-backed chairs or rugs. Performances will continue in wet weather so please come prepared! You are welcome to bring your own picnics/refreshments. Under 3's free.
Performance starts at 5.30pm
SatNav: WA7 1BD
🎟️ Tickets via
nortonpriory.org
The Everyman Rock 'n' Roll panto Sleeping Beauty
📅
23 November 2019 - 18 January 2020
Our perennial writer/director duo of Sarah A Nixon and Mark Chatterton will return for this year's Rock 'n' Roll panto Sleeping Beauty which opens on Saturday 23 November.
Full cast and creative team will be announced soon but we're sure the cast will feature some well-loved faces.
It's shocking! It's rocking! It's incredibly cool!
For this baby shower bring a cagoule!
Slip on your spandex, shake ya booty,
And help change the fate of Sleeping Beauty!
The Rock 'n' Roll panto will include an autism friendly/relaxed performance on Mon 13 Jan and there will also be a range of other performances for audience members with access needs including British Sign Language performance on Mon 6 Jan, a captioned performance on Sat 11 Jan and two audio described performances on Thu 9 Jan. 🎫 Book here
everymanplayhouse.com