Little Mix
1 November 2017
The girl-bands biggest hits include 'Move', 'Wings' and 'Black Magic'. See them live in Liverpool!
Radio City Live
November 10, 2017
Radio City Live 2017 will come to Echo Arena on Friday 10 November 2017. Early bird tickets are on sale now.
Enter Shikari
November 16, 2017
Enter Shikari's 2017 UK Arena tour begins at Echo Arena Liverpool on 16th November. Support comes from Lower Than Atlantis and Astroid Boys.
James Arthur
November 17, 2017
James Arthur embarks on his first arena tour and is set to perform at Echo Arena this November with SPECIAL GUEST ELLA HENDERSON.
Steps
November 18, 2017
Steps return for 2017 with a huge UK arena tour, Coming to Echo Arena Liverpool, the band will take to the stage marking their twentieth anniversary.
Dance Live
November 19, 2017
DANCE LIVE is the perfect platform for young talented dancers to come together and perform.
Little Mix
November 20, 2017
The girlbands biggest hits include 'Move', 'Wings' and 'Black Magic'. See them live in Liverpool!
Good Mourning Mrs. Brown
November 23, 2017
After a sell out Tour of Australia and New Zealand - SHE'S BACK with the hilarious "Good Mourning Mrs. Brown"
Bowie Starman
November 25, 2017
Taking the audience on a 'Fantastic Voyage' of Bowie hits STARMAN is not only the ultimate tribute to a legend, but also an emotional journey.
Queen + Adam Lambert
November 28, 2017
Queen and Adam Lambert return to Echo Arena in November with a specially designed state of the art production.
Harry Potter and the Chamber of Secrets™ In Concert With Live Full Orchestra
December 1, 2017
This concert features the film Harry Potter and the Chamber of Secrets™ in high-definition, on a giant screen, while a live orchestra performs John Williams' unforgettable score.
Paul Heaton and Jacqui Abbott
December 2, 2017
Paul Heaton & Jacqui Abbott 'Crooked Calypso' Tour Paul Heaton & Jacqui Abbott, whose eagerly awaited new album 'Crooked Calypso' is released.
Steps
December 6, 2017
Steps return for 2017 with a huge UK arena tour, Coming to Echo Arena Liverpool, the band will take to the stage marking their twentieth anniversary.
Jimmy Carr
December 9, 2017
Jimmy is gathering a selection of his very best jokes along with brand new material for the ultimate comedy show.
Dreamworks Animation In Concert
December 9, 2017
Your favourite scenes from movies such as Shrek, Madagascar, and more, projected on the big screen with a live symphony orchestra.
Aladdin
December 15, 2017
Join us for a beloved tale filled with love and laughter, music and comedy, breathtaking sets, astonishing special effects and lots of sparkle!
BBC Sports Personality of The Year
17 December 2017
Presenters Gary Lineker, Clare Balding and Gabby Logan will be back to present and celebrate the best sporting achievements from the past year in front of an audience of nearly 11,000, while broadcasting live to millions on BBC One, from Echo Arena Liverpool on Sunday 17 December.
Andre Rieu
December 20, 2017
André Rieu is quite simply a musical phenomenon like no other, having sold a massive 40 million CDs and DVDs and notched 30 number 1 chart positions.
Katy Perry
21 June 2018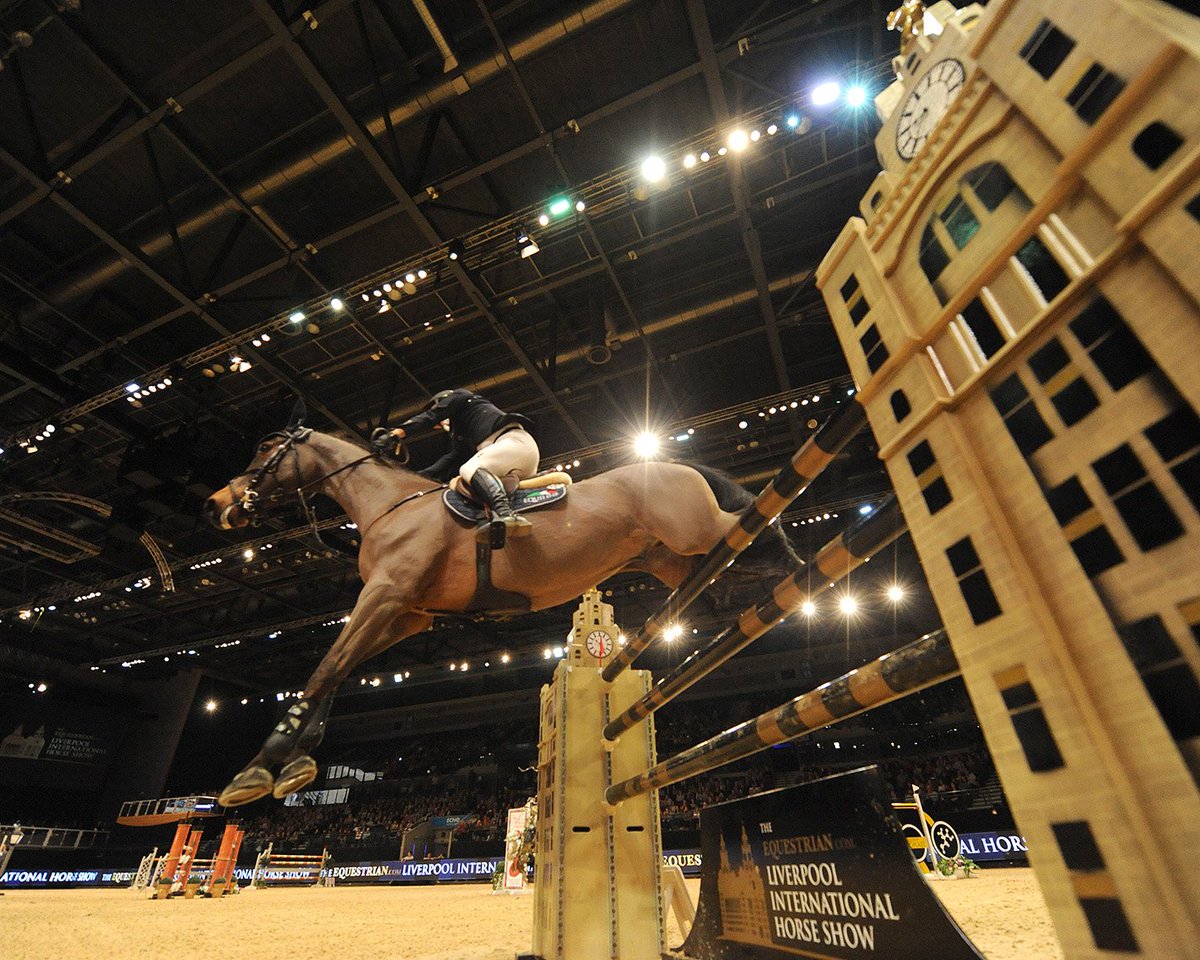 Liverpool International Horse Show
Friday 29 - Sunday 31 December 2017
Entering its third year, the EQUESTRIAN.COM Liverpool International Horse Show will again be held at Liverpool's Echo Arena and runs from Friday 29th to Sunday 31st December. Setting the bar for equestrian events, some of the world's finest riders, including Olympians and Global sports stars, will compete for the ultimate Grand Prix Liver Bird Show Jumping trophy. As well as brand new categories such as the 'Inter 1 Freestyle' (dressage to music), being added to the exhilarating mix of classes and the 'edge of the seat' Puissance that takes centre stage on the Saturday night.
From live music and performances, motor bike displays and much more, the three-day event will be jam packed full of family entertainment, all building up to a spectacular countdown to the New Year. The evening will see the Liverpool International Grand Prix winner crowned, a spectacular indoor firework display and celebrations until 12:15am.
www.liverpoolhorseshow.com
Stihl Timbersports® World Championship 2018
Friday 19 & Saturday 20 October 2018
Echo Arena Liverpool
The STIHL TIMBERSPORTS® World Championship sees the best athletes from across the globe compete in a series of woodchopping challenges utilizing axes and saws. The sport was founded in 1985, and includes six different disciplines – the Underhand Chop, the Stock Saw, the Standing Block Chop, the Single Buck, the Springboard and the Hot Saw. Over 5,500 spectators attended this year's event in Norway, with millions worldwide tuning in to the action on TV. STIHL TIMBERSPORTS® is in fact recognized as one of the longest running shows on ESPN.
Athletes from over 20 nations will be battling it out in Liverpool next year for the Individual and Team titles. In the team event on Friday 19th October, the national teams will compete against each other in a knockout system, where the disciplines of Stock Saw, Underhand Chop, Single Buck and Standing Block Chop are completed by four athletes in a relay. The world's top twelve athletes will then compete against one another in all six disciplines as part of the individual competition on Saturday 20th October. In each discipline the competitor is awarded points according to their achieved time, with the athlete achieving the highest number of points declared the Individual World Champion.
2018 will be the first time that the World Championship will be hosted in the UK, with 'Team GB' looking to make the most of the home advantage, whilst the 2017 individual winner Jason Wynyard and team competition winners New Zealand will be hoping to retain their titles.