The Two Richards
Sunday 25 February 2018
Venue: St George's Hall
Sunday Matinées
Conductor Edward Peak will tell you all about the music & musicians we perform. Barbara Ruzsics sings Strauss' Four Last Songs. Concert also includes Waltz Sequence from Der Rosenkavalier, Ov to The Flying Dutchman, Moonlight Music from Capriccio & a Symphonic Picture from Gotterdammerung.
www.dellarte.co.uk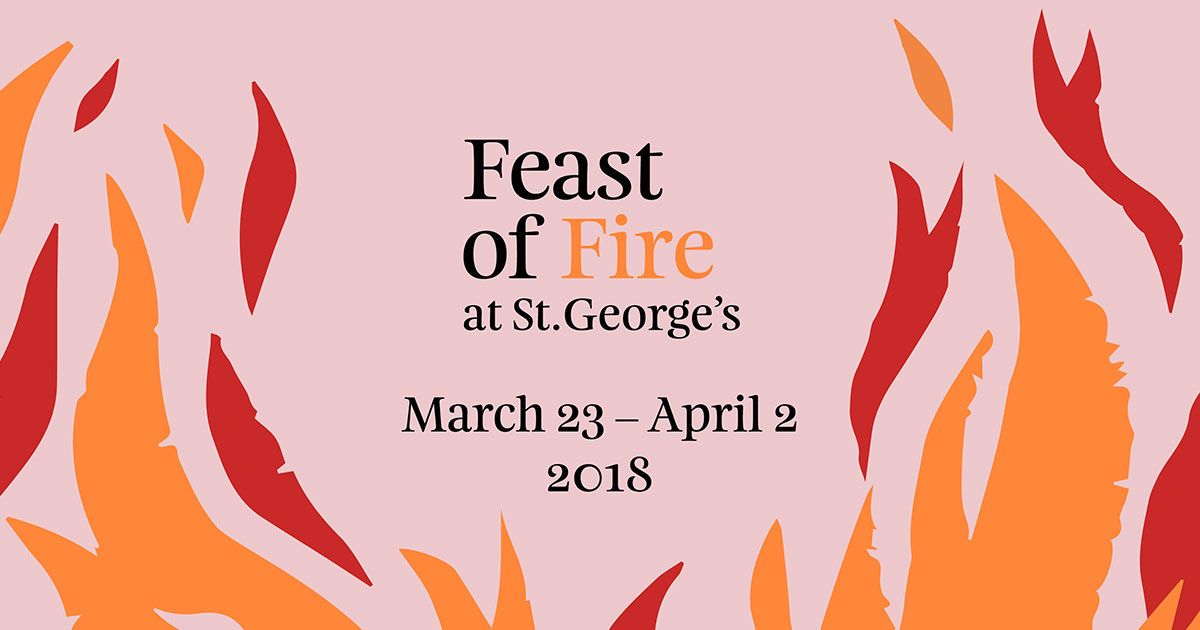 Feast of Fire at St George's Hall
23 March - 2 April 2018
St John's Gardens
Renowned outdoor arts producers, Walk the Plank, who produced both the opening and closing celebrations for Liverpool's European Capital of Culture Year in 2008, has announced its exciting return to the city with Feast of Fire at St George's, a sensational, seven-day spring celebration during Easter 2018, that will transform St John's Gardens into a magical land of fire, music and art.
The first four early evening sessions, recommended for families, start from 6pm-7.30pm. The later night sessions, which will have different, uniquely themed performances each evening, will be from 8.30pm-10.30pm. Each theme will be curated by different local collaborators with details to be revealed early in the new year.
Feast of Fire is part of Liverpool 2018, a thrilling year-long programme which celebrates the city's culture and creativity!
Tickets
The Art of Positive Thinking - Public Talk
Sunday 8 April 2018
St George's Hall, Liverpool
Is your glass half full or half empty? Whether we experience a happy, meaningful life full of exciting challenges and opportunities for growth, or a stressful, unhappy life full of difficulties and problems, all depends on our way of thinking! Happiness and suffering are states of mind; with meditation, we can train ourselves to think positively and to maintain an authentic experience of inner peace, even in difficult situations, and discover the potential for lasting happiness and joy within our own minds.
Come and discover the Art of Positive Thinking! Everyone is welcome to join us at St George's Hall for this special event.
The Special Guest Teacher for this event is Gen Kelsang Togden, a Buddhist monk and an international teacher of Modern Buddhism who is a close disciple of Venerable Geshe Kelsang Gyatso. Gen Togden has been practising meditation and Buddhism for nearly 25 years and has given Dharma teachings in five continents of the world. Gen Togden is greatly admired for his good example and known for his joy, clarity, warmth and inspirational teachings that easily touch our hearts.