See What's On at Liverpool Philharmonic Hall
Hope Street, Liverpool L1 9BP
♫ Tickets from
liverpoolphil.com
♫
Map
♫ View the
Sept 2017 - July 2018 Season Brochure
Kathryn Roberts and Sean Lakeman at Liverpool Phil
Friday 6 October 2017
The Music Room, Liverpool Philharmonic
2016 BBC Radio 2 Folk Award Winners 'Best Duo' Kathryn Roberts and Sean Lakeman, continue touring in support of their new 8 track EP entitled SAVED FOR A RAINY DAY.
"Over the last few years there have been several cover songs we have performed live and never got round to recording. Along with a couple of our own originals that didn't 'fit' with our previous releases. These have often been requested on CD and, subsequently, 'Saved For A Rainy Day' has become a limited edition of rarities."
Now firmly established as one of the folk-scene's busiest and most respected duos, the husband and wife team will hit the road from early March onwards to preview new material that will feature on their next full album.
Tickets £14 Show 8pm Tel 0151 709 3789
Tickets
The Capstone Theatre
Audiences of The Capstone in Liverpool have plenty to look forward to during 2017, including Liverpool International Jazz Festival (February), classic and international cinema, and a Spring Jazz Series. Another full and varied programme in what promises to be the most ambitious, diverse and entertaining season to date for Liverpool's International Arts Venue.
• Autumn Winter Brochure 2017
here
•
thecapstonetheatre.com
Stewart D'Arrietta's 'My Leonard Cohen'
Friday 13 - Sunday 15 October 2017
Epstein Theatre, Liverpool
Hot on the tail of an acclaimed Edinburgh Fringe season, and having enjoyed a sold-out run at the Sydney Opera House earlier this year, My Leonard Cohen visits the Liverpool Epstein Theatre for the first time this October. D'Arrietta and his six-piece band offer a stirringly personal celebration of the late, legendary Cohen, offering distinctive arrangements of his most iconic music. Fans in Liverpool shouldn't miss the rare opportunity to catch this prolific Australian performer, composer and musical director in the UK.
Driven by D'Arrietta's raw vocal style, these are arresting and imaginative interpretations of the great singer-songwriter's most powerful works, performed by world-class musicians. Poetic anecdotes, punctuated with D'Arrietta's trademark laconic humour, offer a narrative frame by which the audience can contemplate the life of one of the world's most enigmatic songwriters. This is Cohen's music as you've never heard it before.
The classic Tower of Song, sensual I'm Your Man, and anthemic Hallelujah are just a few of the 15 Cohen favourites given the D'Arrietta treatment. New songs for 2017 include the heartrending In My Secret Life, kaleidoscopic Closing Time and menacing The Future.
As the creative mind behind Lennon: Through a Glass Onion, which has enjoyed two seasons at the Liverpool Epstein, Stewart D'Arrietta will be no stranger to Liverpool audiences. Over the last two decades, D'Arrietta has enjoyed rave reviews and performed internationally, including at Montreal Jazz Festival, The Riverside Theatre London, EX Theatre Toyko and The Soho Playhouse New York. Credits include Belly of a Drunken Piano (a Tom Waits homage), Feeling Randy (Randy Newman), Satango and Tuxedo and the Little Black Dress.
"It is testament to D'Arrietta's devotion to keeping Cohen's music relevant that he continues to play to packed houses. Cohen himself would surely have paid to see this one." Daily Business *****
"A fine performer in his own right and a terrifically skilled band… Expect paced-up songs, expect tango and Texas, hard rock and enough overlap with Cohen's own style to satisfy, surprise and delight." Fringe Review "HIGHLY RECOMMENDED"
"[D'Arrietta] and his extraordinary band bring Cohen's songs to life in a way that surpasses mere imitation, altering arrangements and infusing them with a new energy that drives the emotional narrative of the show." The Adelaide Advertiser *****
"In D'Arrietta's hands, these are proper rock songs" Broadway Baby ****
"Real musicians with a strong set, beautiful singing range, slick and sartorially turned-out. [Stewart D'Arrietta] has a phenomenal presence, no doubt about it." Deadline News
"Certainly worth your time … particularly for the opportunity to experience the remarkable Stewart D'Arrietta in live performance." Australian Arts Review
"A dynamic singer with a gravelly voice - imagine Tom Waits with overtones of Joe Cocker - and a wicked line in jokes and stories, D'Arrietta is the full package both as musician and entertainer." The Daily Telegraph (Australia)
Tickets are now on sale from The Epstein Theatre website.
Maddy Prior with Hannah James and Giles Lewin
Wednesday 18 October 2017
Royal Philharmonic Music Room, Myrtle St. Liverpoo
A true legend of British music, Maddy Prior has built her career on exploring various musical avenues. Her latest album 3 For Joy is no exception, a further exploration of the tradition that she loves. Together with new musical partners Giles Lewin (Carnival Band, Bellowhead) and young accordion player Hannah James, Maddy returns to perform the music of England, the British Isles and Eastern Europe – all delivered in her own unique style.
Maddy's thoughts on the up and coming tour:
I am blessed, working in music, with excellent musicians. Over the years it has been a delight, and no musical endeavour has been more delightful than working with Hannah James and Giles Lewin.
Youtube
Liverpool Jazz Club
Wednesday 18 October 2017
Everyman Bistro, Liverpool
An evening of live jazz music featuring the divine vocalist, Maria Dunsmore. House band; jam session; free admission.
Benjamin Zephaniah and the Revolutionary Minds
Saturday 21 October 2017
District, 61 Jordan Street, Liverpool, L1 0BW
Writing on the Wall and Positive Vibration are proud to present Benjamin Zephaniah & The Revolutionary Minds. Pioneering dub poet, writer, social commentator and music maker Benjamin Zephaniah has teamed up with renowned producer & engineer, 'The Sea', to create the incredibly timely album (and band) - 'Revolutionary Minds'.
On Saturday 21st October, we get to hear this powerful new dub reggae album, which tackles the indigestible topic of the world we live in today - from political & economic corruption and global warming to rampant racism and fascist patriarchy.
Amid this chaos, 'Revolutionary Minds' is the soundtrack for the modern revolutionist. It will make you feel empowered, hopeful, galvanised to make a difference and make you dance: it's a dub thing.
This highlight event is part of Writing on the Wall's Black History Month mini Festival with further details about upcoming debates and discussions to follow.
Tickets are £12 and £15 on the door:
Tickets
Carly Paoli - Special Guest for Collabro
Tuesday 24 October 2017
Liverpool Philharmonic
Carly Paoli has been delighting audiences throughout the world, shared stages with Andrea Bocelli, José Carreras and Elaine Paige, and can count the Pope and Prince Charles amongst her fans. Now the classical singer is coming home to the UK to tour with one of the country's most successful musical theatre groups, Britain's Got Talent winners Collabro.
Tickets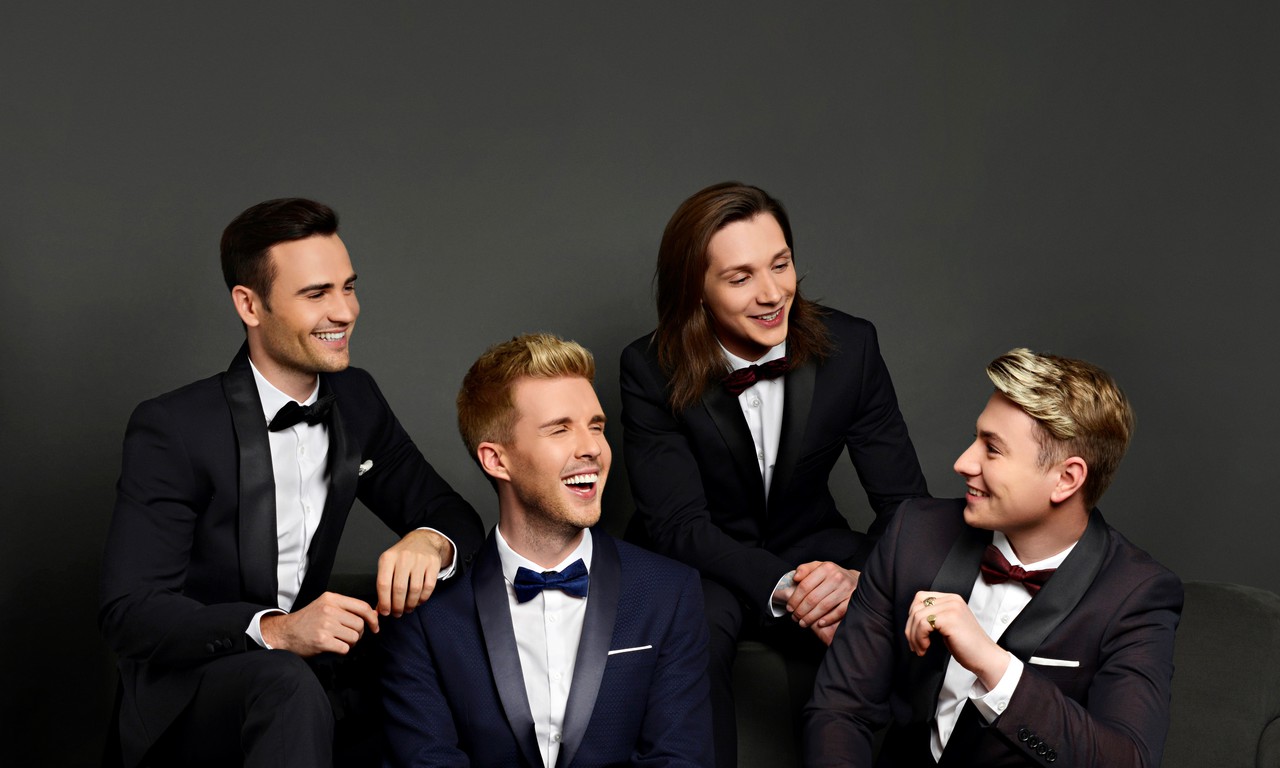 4 Square - Folk Foursome
Friday 27 October 2017
Castle Park Arts Centre, Frodsham WA6 6SE
Music @ Gallery 1 - are proud to present 4 Square, a folk foursome touring the area for their 10th Anniversary.
Bar available.
Tickets available from the Arts Centre information desk/cafe £8.00 each. Multiple tickets sales are available via phone by card. Please phone the office Tuesday to Friday. Kim Horton 01928 735832
The Voodoo Ball 2017
Saturday 28 October 2017
Invisible Wind Factory, 2 Regent Road, Liverpool
THE VOODOO BALL - ACTS OF VENGEANCE
Liverpool's favourite Halloween Party returns to the Invisible Wind Factory.
- Date: Saturday 28th October 2017
- Venue: Invisible Wind Factory, 3 Regent Road, Liverpool, L3 7DS
- Time: 8pm - 3am
- Tickets:
Tickets
- Facebook Event Page: www.facebook.com/events/662096070646303/
Rebel Soul presents 'The Voodoo Ball - Acts of Vengeance'.
Set against the futuristic landscape of a once dystopian society, 'Acts of Vengeance' follows on from last year's epic battle, in which the LORDS were heroically defeated and overthrown by the PUNKS - banished, never to be seen again.
With control now firmly in the hands of the PUNKS, peace and civility have been restored. No longer do people live in fear of the brutal and corrupt regime that once plagued this world.
……but every good thing most come to an end.
Featuring:
Clap Clap!
Nubiyan Twist
Samson Sounds
Katumba
Capoeira For All
Liverpool School of Cantonese Kung Fu
Bring The Fire Project
Teatro Pomodoro
Hope Street Limited
DJ Josh Ray
Radio Exotica
LIVE MUSIC // FIRE // MARTIAL ARTS // DRUMMING // THEATRE
WAKE THE DEAD HALLOWEEN PARADE
Saturday 28th October 2017 // 8pm
Prior to the main event, and in conjunction with BrazUKa, will be the annual carnival of noise - Wake The Dead Halloween Parade.
Led by 70-strong drum troupe, Katumba, the parade will commence at the top of Bold Street, making its way through Liverpool city centre. The parade is free to the public. A spectacle, not to be missed!
Charlie Landsborough 2017 UK Tour
Monday 13 November 2017
Philharmonic Hall Hope Street Liverpool L1 9BP
You may think, if you've heard a song or two, that you know what Charlie Landsborough is all about.
You may even have him down as only a Country artist (he has won every UK Country Music Award going after all)...but think again.
You need to see him perform to get the full picture. His voice is true, his music melodic, his musicianship is superb and his story telling funny. He performs with a band whose talents are unquestionable and he always delivers a memorable show.
Charlie Landsborough is a man of many colours....whether playing lyrical Americana, upbeat rock or country-tinged emotive ballads, he's won fans right across the globe. He regularly plays in places as far apart as Ireland and Australia. Indeed he heads back to Australia again in May 2018.
Over the years Charlie has released some 28 albums and a plethora of singles. He's recorded his own tribute to the Beatles (fellow Northerners) titled 'Here There and Everywhere' and his show always includes a few of their tracks as well as his own original material. Much loved Charlie favourites are in the set too and he's even performed with local choirs, part of various competitions he's set up in local areas.
His last release was a live 26 track double CD from the Liverpool Philharmonic, 'Live From Philharmonic', released on Lana Records. Now, as a new enterprise, many of the backing tracks have been made available via download from his revamped web site
www.charlielandsborough.com
. Meanwhile a new CD is in the pipeline.
This Autumn Charlie and his band take to the road again to play a series of major shows across the UK.
The dates promise to be exceptional evenings of music, good humour and inspirational playing. One thing's for sure, Charlie Landsborough always delivers.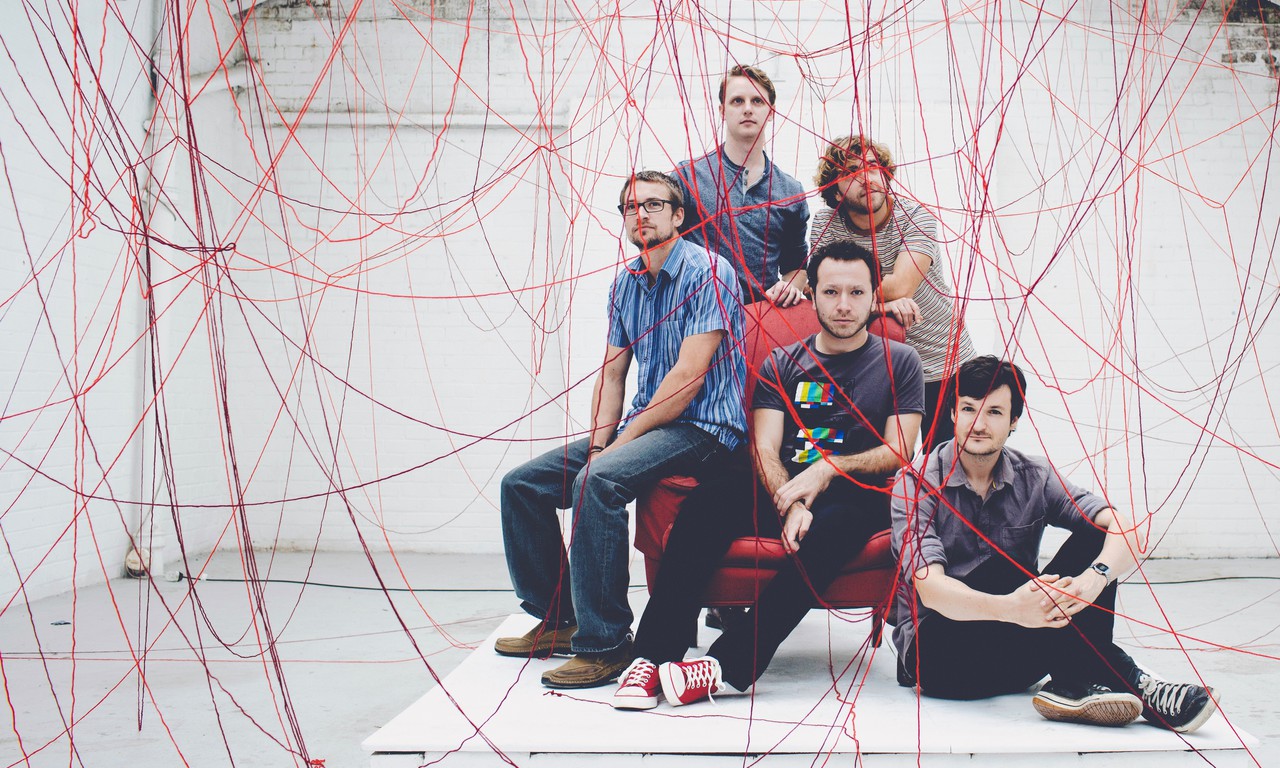 Mawkin Play Liverpool Philharmonic Music Room
Thursday 16 November 2017
The Music Room, Liverpool Philharmonic
Folk rebels MAWKIN embark on a 12 date tour in November showcasing their new album 'Down Among The Dead Men', which follows their critically acclaimed album 'The Ties That Bind'. Widely regarded as an explosive return to form, the album led the band to support Bellowhead on their final farewell tour in 2016 playing to over 40,000 people in 20 days, this latest release is a continuation of that live, edgy sound.
Since reforming in 2012, Mawkin have grown into one of brit-folks brightest new guns: Rousing songs of rebellion are sung by brothers David Delarre (Eliza Carthy, Tred) and fiddler James Delarre (Saul Rose & James Delarre, Topette) all underpinned by Nick Cooke's melodeon (Kate Rusby) with Danny Crump on bass and Lee Richardson on drums.
www.mawkin.co.uk
Photo Credit: Elly Lucas
Tickets
Present Grand Cabaret Show
Friday 24 November 2017
Britannia Adelphi Hotel
LIVERPOOL TAXI DRIVERS CHILDREN IN CARE OUTING FUND
Featuring
Fantastic Male Comedy Singer MARTY STONE Also Soul & Motown & Swing With
JAMES FRANKLIN
Also Fantastic Female Soul & Motown Cabaret Singer DIANE MARSH
Special Guest Compere KEITH JOHN McCARTHY
3 Course Meal & dancing till Late Tickets 35.00 With Bucks Fizz on Arrival.
RAFFLE-AUCTION-IRISH BINGO
Why Not Make This Your Works Christmas Night Out
E-Mail berniecicof@yahoo.co.uk Web:WWW.ltd-cicof.og.uk
Phone Bernie 07930402582 or 0151-4803656
Christmas Concert
Tuesday 5 & Wednesday 6 December 2017
Venue: Liverpool Institute For Performing Arts
Well-known festive favourites alongside new material and arrangements performed by instrumentalists, vocalists and choirs all backed by The LIPA Big Band.
Tickets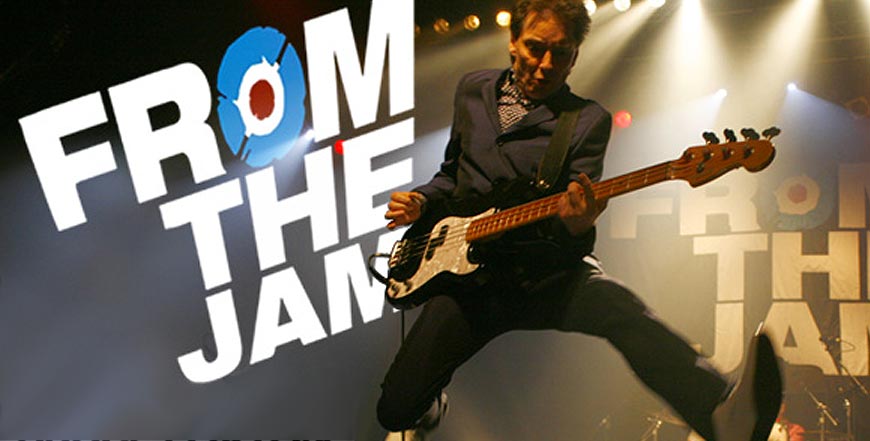 Wednesday 6 December 2017
The Cavern Club, Liverpool
From the Jam are also celebrating 35 years since the release of The Gift, The Jam's sixth and final album with a special series of shows, in which they will be playing a selection of songs from 'The Gift'
Released in 1982 on Polydor, The Gift was one of The Jam's most successful albums, reaching No 1 in the UK album chart. Produced by Peter Wilson, the album contains one of the band's most well-known hits, 'Town Called Malice'.
Bruce Foxton's new album 'Smash The Clock', released in May 2016 was co-written with From The Jam band mate Russell Hastings and featured guest appearances from Paul Weller, Wilko Johnson and Paul Jones. The album debuted in the UK Top 40 chart and was recorded at Paul Weller's Black Barn studios.
Tickets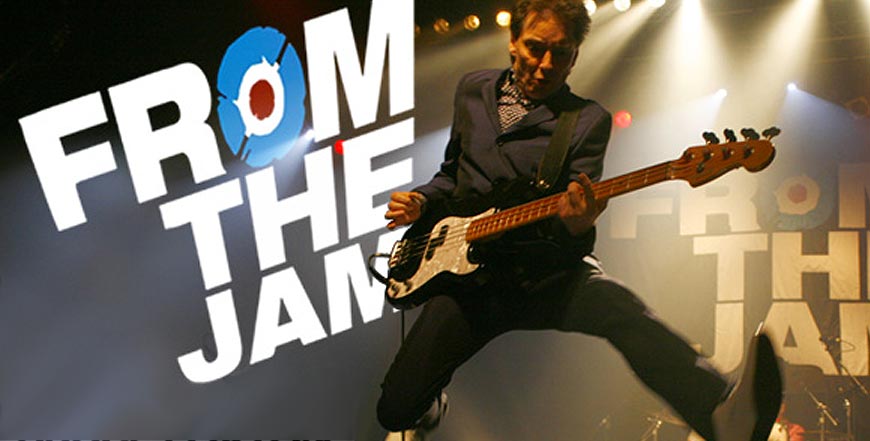 Thursday 7 December 2017
The Cavern Club, Liverpool
From the Jam featuring former The Jam bassist Bruce Foxton, legendary vocalist & guitarist Russell Hastings and drummer Mike Randon, are celebrating the 40th anniversary of The Jam's debut album 'In The City' with a special series of shows. The band will be performing a selection of songs from the album as well The Jam's greatest hits.
Bruce Foxton says
"I can't believe it's 40 years since we were first signed to Polydor. It's a testament to the strength of the songs and of course the fans that we are able to continue touring with the intensity that we do!"
The Jam exploded onto the punk scene in 1977 delivering their ferocious mission statement - debut single 'In The City' – and in 1978 released their third album 'All Mod Cons'. The Jam became the sound of The British youth and one of the greatest and biggest selling bands in British history. In 2000, Q magazine placed 'All Mod Cons' at Number 50 in its list of the 100 Greatest British Albums Ever.
With such a strong catalogue of material to work with, Bruce is
"looking forward to playing some of the songs live that we originally never did get round to playing all those years ago. The band are on fire right now and really looking forward to getting our teeth into the 40th anniversary dates!"
Tickets
Christmas Baroque by Candlelight
Sunday 10 December 2017
7:30 PM
St George's Hall, Liverpool
Tickets from £19
A celebration of fabulous Christmas baroque music including: Corelli's "Christmas Concerto", Vivaldi's "Winter" from the Four Seasons and music by Bach, Handel, Telemann and a "Gypsy-Celtic Christmas"!
London Concertante is one of the finest chamber ensembles in the country, its players brought together through a shared passion for chamber music. The group has the rare ability to combine flexibility of instrumental grouping and consistently maintain superb artistic endeavour. With an enviable array of critical acclaim, a stunning selection of recordings on such prestigious labels as Chandos, Toccata Classics and Harmonia Mundi, and performances throughout the UK and Europe, London Concertante rightfully claims its position at the forefront of classical performers in the UK.
Enjoy a wealth of Baroque favourites to get you in the festive spirit this Christmas courtesy of the magical sounding London Concertante!
Tickets can be purchased at:
Tickets