See What's On at Liverpool Philharmonic Hall
Hope Street, Liverpool L1 9BP
♫ Tickets from
liverpoolphil.com
♫
Map
♫ View the
Upto July 2018 Season Brochure
The Capstone Theatre
The Capstone Theatre Spring 2018 Season
The Capstone is delighted to announce the launch of its spring 2018 season, which runs from late January to May 2018, and promises an eclectic range of artistic delights with a particular focus on contemporary music, jazz, world music and contemporary dance.
Liverpool International Jazz Festival (22nd - 25th Feb) Cornerstone Arts Festival, a multi-arts festival (3rd - 10th March).
• Brochure 2018
here
•
thecapstonetheatre.com
The Capstone Theatre Shaw Street, Liverpool L6 1HP
Niceness
Monday 21 May 2018
Pure Night Lounge
Yes! Reggae Society are back people. New venue but same bubbling vibes! Join us on Friday 1st June 2018 from 10pm at Pure Nightlounge (9, back Colquitt St, L1 4NQ). With the return of Hotwaxx sound, straight outta Manchester, playing alongside Liverpool's own, yours truly LadySpice. We will keep you moving and grooving to Reggae, Ragga, Lover's rock, Afrobeats and Party Classics. And for those who absolutely must have their R&B/Soul fix then we have that covered too!!! So dress up in your gladrags and good behaviour and come fulljoy the NICENESS. £5 all night; pay on the door, Security for surety! Bless up...One Love
Reilly & Nitikman Celebrate the Music of Elton Joh
📅
Sunday 27 May 2018
Parr Street Studio 2 Liverpool L1 4JN
Singer songwriter John Reilly and Canadian pianist and co-writer Lewis Nitikman make a welcome return to Parr Street, Sudio 2 in John's hometown of Liverpool, this time to celebrate the timeless music of Sir Elton John and Billy Joel.
This will be a truly unique afternoon of stunning vocals and outstanding piano, expect to hear all your favourite Elton and Billy tunes including 'Your Song', 'Piano Man', 'Daniel', 'Uptown Girl', Candle in the Wind', 'New York State of Mind' ,'Goodbye Yellow Brick Road' etc., but also some you may not be so familiar with. It's not a tribute, it's a true celebration of these wonderful, timeless tunes.
This a seated, listening concert and as capacity is small we advise you to secure your tickets asap as this is a one day only 'Lazy Sunday Afternoon' event.
Cake and Classical - Atkinson Centre Southport
Lunchtime Concerts at 1pm, including coffee and cake.
9 April. Elgar The String Quartet Op 83
14 May Wonderful music for violin with Dewi Tudor Jones
4 June
. Jonathan Small with Liverpool Philharmonic Oboe Quintet.
Positive Vibration - Festival of Reggae 2018
📅
Friday 8th & Saturday 9th June 2018
Where: Baltic Triangle, Liverpool
The UK's award-winning celebration of reggae music and Jamaican heritage returns in June 2018 for a jam-packed weekend of cultural appreciation and positivity.
Since its inception in 2016, Positive Vibration - Festival of Reggae has quickly established itself as one of the UK's most exciting and eclectic reggae festivals, playing host to internationally renowned bands, legendary sound systems & selectors and some of the brightest new talent.
The 2018 festival is no exception, with some absolute heavyweights already confirmed:
Macka B & The Roots Ragga Band
Adrian Sherwood and Creation Rebel
Sister Nancy and Legal Shot Sound System
Iration Steppas
Misty in Roots
Don Letts
Channel One Sound System
Manudigital with Parly B and Bazil
Capital Letters
Radikal Guru with Echo Ranks and Cian Finn
Dubkasm with Solo Banton
Count Skylarkin' presents 'Derek's Island Discs'
Taking place over the 8th & 9th June 2018 across the Baltic Triangle, Liverpool, the festival also sees the return of The Art of Reggae Exhibition – a successful collaboration between Positive Vibration and the International Reggae Poster Contest.
The exhibition, which supports the Alpha Boys School in Jamaica, will showcase 100 reggae-inspired posters, designed by illustrators & artists from over 70 countries.
Weekend Tickets:
Tickets
Children under 12 go free.
Contact www.posvibefest.com
Twitter @posvibefest / facebook.com/posvibefest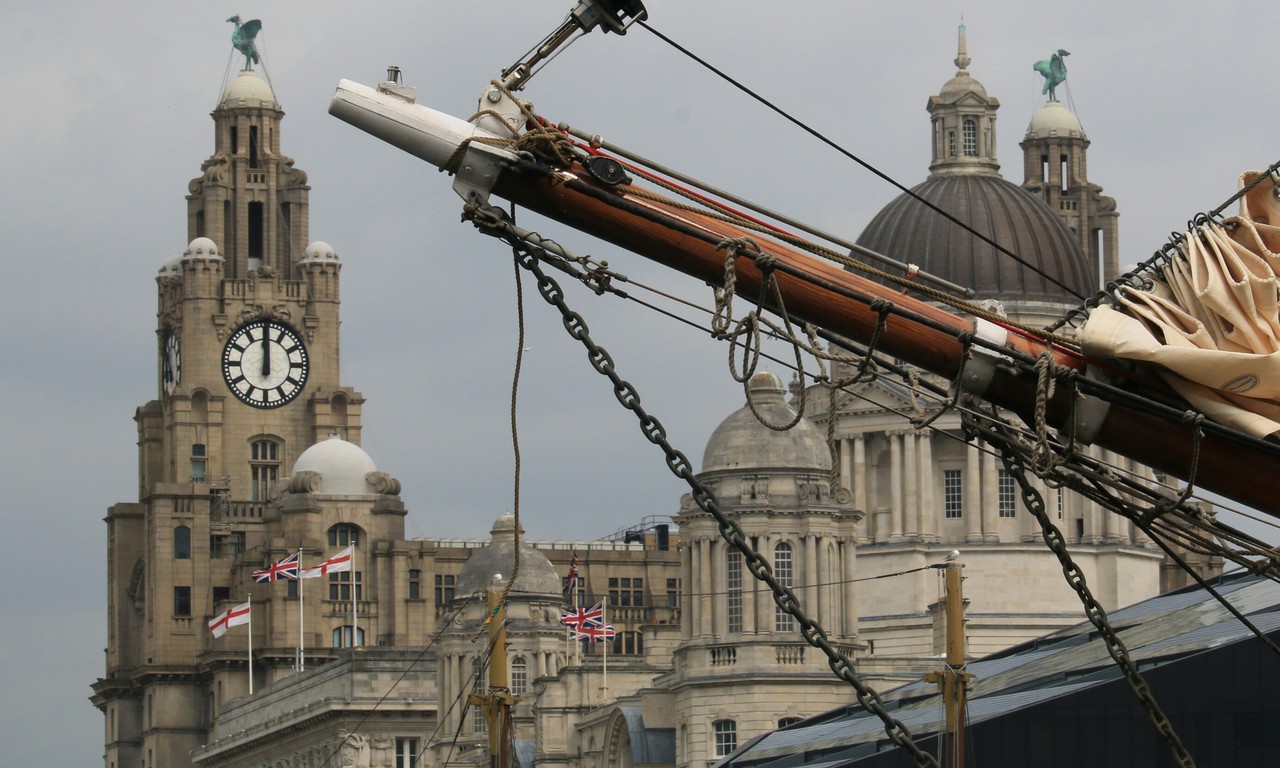 Spirit of Liverpool
📅
Saturday 23 June 2018
Philharmonic Hall, Hope Street. L1 9BP At 7.30pm
A major gala event highlighting the city's rich past and dynamic future through an exciting variety of music and narration.
The Liverpool Welsh Choral are joined by the RLPO, the Pagoda Chinese Youth Orchestra, Gerry Marsden MBE and Lord Mike Storey CBE.
Conductor: Keitrh Orrell
Accompanist: Stephen Hargreaves.
Tickets: £15 to £3.00 from the Philharmonic Box Office
0151 709 3789 or Mavis Owen on 0151 652 6374