Liverpool Comedy Club
29 March - 15 December 2018
The Bentley 50 Brunswick St, Liverpool L2 0PL
The Liverpool Comedy Club at The Bentley is Liverpool's new home of live stand-up comedy offering a complete night out for you and your friends to enjoy with food, laughter and music all in the one place.
Situated in one of the city's most stunning venues overlooking the Waterfront and the Three Graces, it hosts the cream of the international comedy circuit every Saturday night and when the laughs stop the Bentley takes over with live music to enjoy into the small hours.
Comedy Tickets: £15
Comedy and meal package: £25 includes a choice of gourmet burger, 1 side, an alcoholic drink and the show.
Doors 6:00pm, Last Food Orders 7:00pm, Show 8:00pm
For more details or to contact us visit our website
www.liverpoolcomedyclub.com
or call 0151 236 4001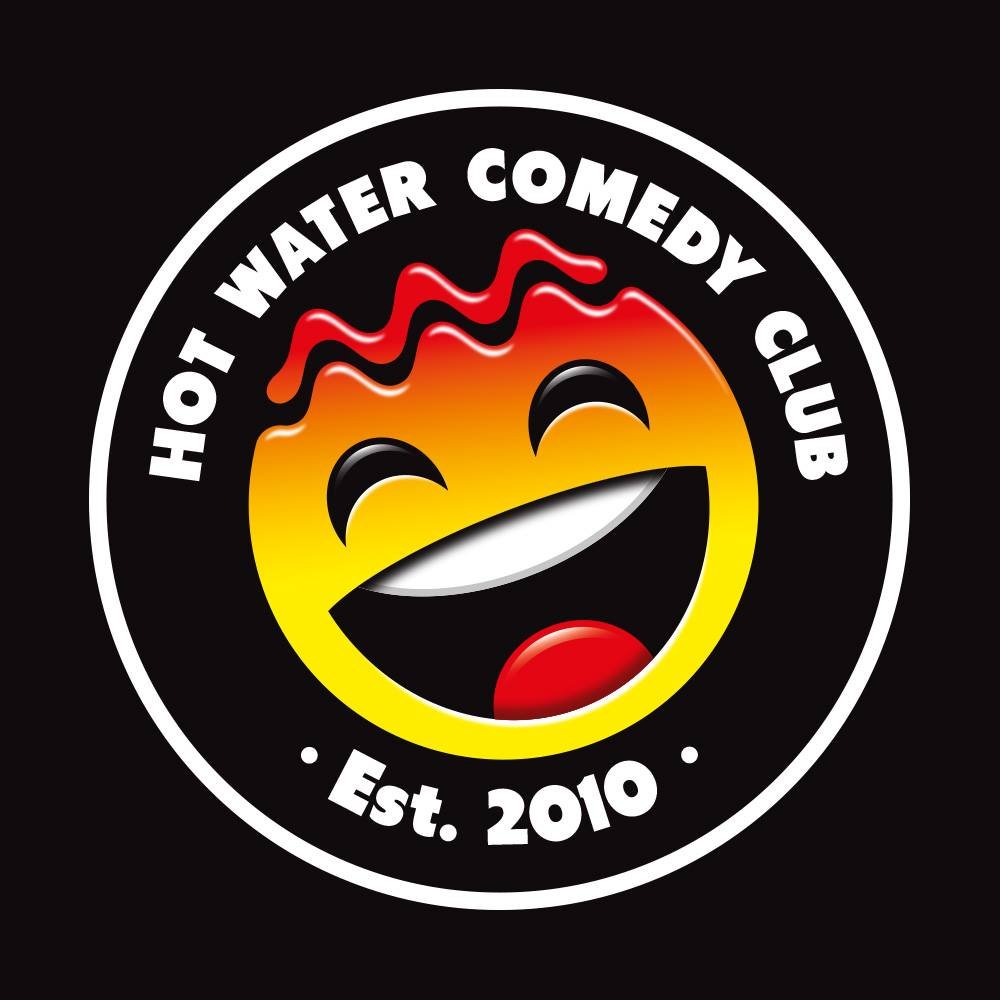 Hot Water Comedy Club
Features some of the finest comedians on the comedy circuit today, tomorrow, and maybe even the day after that. From TV talent & professional circuit Headliners to undiscovered stars, they can all be found here at Hot Water Comedy Club. Tickets available from
hotwatercomedy.co.uk
John Mccreadie
Thursday 16 August 2018
Milo Lounge, 90 Lark Lane, L17 8UU
Live Comedy, and poetry from 4 comedians, a poet and headline by John Mccreadie
Comedy: Caislin Boyle. Marie Goulbourne
Poet: Rebecca Thirza Brookfield
Headline
John McCreadie
facebook
John
📅
Thursday 16 August 2018
Milo Lounge, 90 Lark Lane, L17 8UU
Its not Lennon nor Lewis, neither Jovi nor Smith.. It's the guy for Birkenhead he can't sing. however he tells cracking jokes
The lineup
Comedy
Caislin Boyle
Marie Goulbourne
Poet
Rebecca Thirza Brookfield
Music
Joe Kelly
Headline
John McCreadie
More about the Headline act
John is no stranger to stages in any hemisphere, having performed at some of the biggest comedy nights in Australia including Perth's Comedy Lounge, Melbourne's Comic Lounge, Sydney's Comedy Store and also at New Zealand's Comedy Classic.
And
Las Vegas laugh factory!!
Now John's back and making waves so watch this space!
''John's shows are seamless, boundless and fearless, gently bulldozing audience members into recanting their most embarrassing and repressed adolescent fumbles'' - LLTV Liverpool Live TV
2016 Liverpool Echo Comedian of the Year competition finalist
2017 Nando's comedian of the year competition winner.
"Good for Comedy, Sh*t for life"
John will talk about his life from the school yard to traveling the world and actually being wanted in America!! We will hear about loads of different situations he's found himself in were his skills used to make people laugh in the comedy world are not great in the working environment or in relationships with family, friends or girls!!
Open act will be the very funny and talented Mike Carter
2nd place in the Hot water comedian of the year competition 2017
Winner of the Comedy Asylum comedian of the year competition 2017
This show will be a free show, but there will be a bucket at the end to pay what you feel. Although all proceedings will be going to the Edie's Avenger fundraising team. To help an amazing little girl get the treatment she needs and most definitely deserves.
Hello Mr Carter
Thursday 30 August 2018
Milo Lounge, 90 Lark Lane, L17 8UU
Live Comedy, music and poetry featuring 4 comedians, a musician and headline by Mike Carter.
Comedy
Rikky Wiley / Barrie Heap
Music
Simon Mckelvie
Headline
Mike Carter
The Open
📅
Thursday 13 September 2018
Milo Lounge, 90 Lark Lane, L17 8UU
The Open - a line of talented comedians who are egger to please.
The Lineup
Martin Huburn
Kevin Caswell-Jones
Katharine Ferns
Marshal Anderson
Tom Short
Patrick Young
Liverpool Comedy Festival 2018
14 - 30 September 2018
The annual Liverpool Comedy Festival returns, taking over Britain's funniest city with events at venues across the city region, and organisers The Comedy Trust can now reveal the full confirmed line-up.
www.liverpoolcomedyfestival.com
CP2
📅
Thursday 27 September 2018
Milo Lounge, 90 Lark Lane, L17 8UU
CP2 - Live Comedy and poetry featuring 4 comedians and 2 poets
Comedy
Jack Shanik,
Rat Kings
Daniel Triscott
Beth Walker
Poets
George Melling
Sharone Lowe
Pour Me.. Another Round
📅
Friday 12 October 2018
West Kirby Arts Centre, The Old Unitarian Church,
An evening of comedy and music. featuring
Comedians
Jack Shanik
There's a fine line between the sublime and the ridiculous. Jack Shanik has no idea where it is, but has fun finding out. One-liners walking the tightrope between daft and dafter.
"Superbly formulated and consistently funny one-liners"
– Back Street Heroes magazine
"Left me wondering just what he was going to say next", "Left me with an aching side"
– Notts Comedy Review
"A host of inventive gags doused in wordplay and performed with aplomb" – Stagefright Comedy
Daniel Triscott
'Subtle, understated, and casually paced, Dan has a forensic approach in creating distinctly performed jokes. From off-beat one liners to short comedic ideas that range from satisfyingly thoughtful to the down right idiotic, there's no theme, no real opinions, no message, just sweet sweet comedy mechanics in action! And what more could you want than that?'
'Impressed me muchly' - Janey Godley
'Absolutely excellent one-liners.' - The Stand, Newcastle
'A lot of laughter throughout this impressive set.'
- Notts Comedy Review
Rat kings
Liverpool based dark sketch duo consisting of Liam Hale and Sean Stoakes.
Music
Reid Anderson
A singer-songwriter from the North West coast of England. He delivers dark mesmerising sweeping sounds: lyrical vessels reminiscent of sea-shanties, traveller's songs and folk myth.
Reid's music is Americana with a gothic influence. Traditional but with a modern twist; confidently and skilfully delivered. Memorable tunes and thoughtful lyrics - Liverpool Acoustic