Association of Animal Artists
6 April - 14 May 2017
Castle Park Arts Centre, Frodsham
The Association of Animal Artists are exhibiting at Castle Park Arts Centre from 6 April until 14 May 2017. The Open Evening is being held on 7 April 7 - 9 pm, every one is welcome to come and meet the artists. Details from the AAA below:
Our animal kingdom needs to be appreciated in all its forms to encourage us to value our natural world. Through detailed studies, an 'emotional response' to the natural world, the Association of Animal Artists have a common aim and that is to use their passion for art and nature to support animals through close partnership with animal welfare groups.
Displaying work from professional artists, semi professional and amateur artists from all genres, depicting domestic through to exotic animals, the breadth of styles and subjects means there truly is something for everyone.
Past visitors to the show have left with some wonderful comments:-
"Truly a show not to be missed by any animal lover!"
"A fantastic exhibition. The standard of work is second to none"
With all artwork for sale, we are excited to be able to support our chosen charity for 2017, The Vincent Wildlife Trust.
www.castleparkarts.co.uk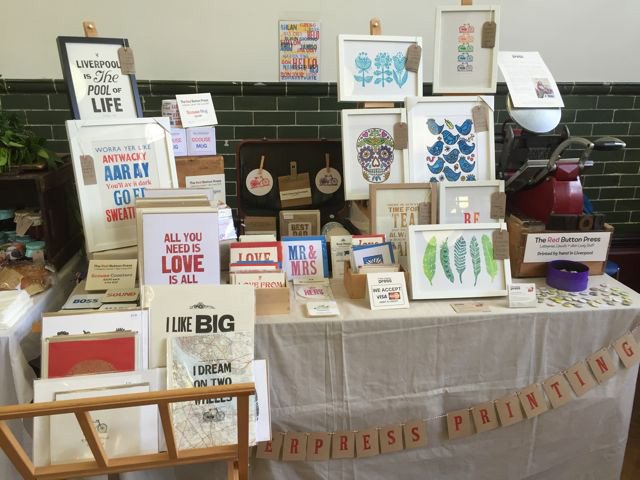 Liverpool Print Fair 2017
Saturday 8 April 2017
Bluecoat, School Lane Liverpool L1 3BX
10:30am-5pm
Liverpool Print Fair is an affordable art fair gathering the very best artists and designers who print using traditional methods. The fair is a joint venture from The Print Social and the Blucoat Print Studio, and is a celebration of printmaking in a variety of forms including screen printing, linocut, etching, and woodcut.
Print Workshops: As well as plenty of beautiful affordable art, the Bluecoat will also be hosting a number of family friendly print activities and workshops for all ages. You can try your hand at screen printing, marvel at the type in Junier Press' letterpress studio, or pop next door to Cass Art and make your very own linocut prints to take home.
Prize Raffle: There will also be a raffle on the day with some amazing prizes to be won.
All proceeds from the raffle will go towards improving the Bluecoat Print Studio facilities, which are available to the public for hire.
---
Previous Stallholders..
Adam Nevols - cargocollective.com/anevolsillustration
Ashley Craggs - ashleyjayneillustration.com
Bloody El Prints - bloodyel.co.uk
Hedge and Hog - artfinder.com/pragya-agarwal
James Bywood - jamesbywood.co.uk
Karoline Rerrie - facebook.com/karoline.rerrie
Laura Slater - lauraslater.co.uk
The Lost Fox - thelostfox.com
Lines Form Spaces - linesformspaces.com
Neil Woodall - neilwoodall.co.uk
OR8 Design - or8design.com
The Red Button Press - karenedwardscreations.com
Something Pen and Inks - somethingpenandinks.co.uk
Stephen Chan - stephen-chan.co.uk
Switchopen - switchopen.com
Vicky Price - vickyprice.co.uk
Things by us - thingsbyus.co.uk
thebluecoat.org.uk
•
Map
April Handmade Crafts & Arts Pop Up @TheAdelphi
Saturday 29 April 2017
The Adelphi Hotel Ranelagh Place Liverpool. L3 5UL
Our April Handmade Arts & Crafts Market returns to the iconic @TheAdelphi
We have a fantabulous mix of hand picked local Merseyside stalls of handmade arts and crafts to tempt you, especially if you are looking for something made with LOVE.
The handmade arts and crafts on offer includes:
Semi precious gemstone, freshwater pearl and/or sterling silver jewellery,
Artwork, Photographs and Cards,
Crocheted and knitted fashions,
Upcyled and recycled gifts,
Wonderful bags and purses,
Unique home furnishings,
Wood turned crafts, and
much more....
All made by local #Merseyside #Artists & #Crafters
We also have our delightfully insightful resident Pyschic/Tarot card reader, too!
But you will have to come on down to see what delectable little gems we have discovered for you.
Our vision is to provide visitors the opportunity to meet, talk and buy some wonderful on-off original arts and crafts, handcrafted by our talented local Merseyside stallholders, with love and passion!
And on top of all that entry is FREE!!!